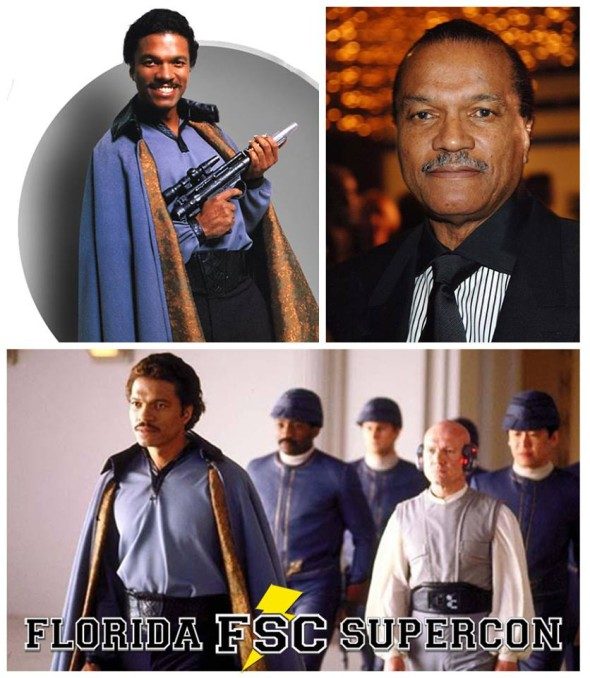 Billy Dee Williams "Lando Calrissian" in Star Wars: The Empire Strikes Back, Star Wars: Return of the Jedi, and numerous Star Wars video games has just been announced as a guest for FLORIDA SUPERCON at The Miami Beach Convention Center, June 25-28, 2015. www.floridasupercon.com
Billy Dee Williams is also known for acting in the movies Brian's Song, Lady Sings the Blues, and for playing Harvey Dent in Tim Burton's Batman.
The LARGEST Comic Con in South Florida is Florida Supercon! South Florida's Comic Book, Anime, Animation, Video Game, Fantasy, Sci-Fi and Pop Culture Convention is JUNE 25-28, 2015 at THE MIAMI BEACH CONVENTION CENTER! It's 4 days of fun featuring celebrity guests, comic book creators, voice actors, industry guests, cosplayers, artists, writers, panels, Q&A's, films & shorts, costume & cosplay contests, vendors, parties, anime, workshops, video gaming and more!