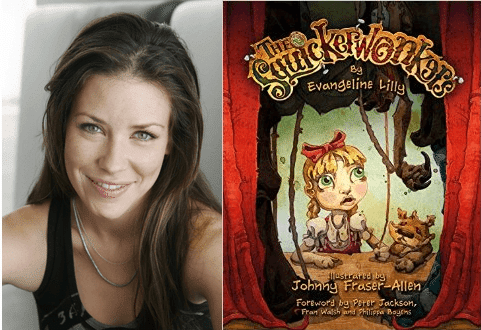 Evangeline Lilly appears at the Forbidden Planet London Megastore on Thursday 4th December from 5:30 to 6:30pm to sign The Squickerwonkers.
Meet Selma of the Rin-Run Royals, a clever little girl who is spoiled to the core. One day Selma stumbles upon a band of colourful marionettes, and gets more than she bargained for. The remarkable Squickerwonkers of the fabulous Squickershow are about to teach Selma that she'll not always get her way.
Beautifully illustrated by Johnny Fraser-Allen, this eccentric and visually stunning cautionary tale will appeal to adults and children alike.
Evangeline Lilly is an award-winning Canadian actress who starred as Kate Austen in Channel 4's Golden Globe-winning Lost, written by J.J. Abrams. Lilly is also known for her roles in the feature films The Hobbit: The Desolation of Smaug, The Hurt Locker, Afterwards, and Real Steel. Lilly will return as Tauriel in The Hobbit: There and Back Again, the final film in Peter Jackson's The Hobbit trilogy, set for UK release in December 2014.
Please note that, due to time restraints, Evangeline Lilly will only be signing copies of The Squickerwonkers.
Forbidden Planet London Megastore
179 Shaftesbury Avenue, London, WC2H 8JR