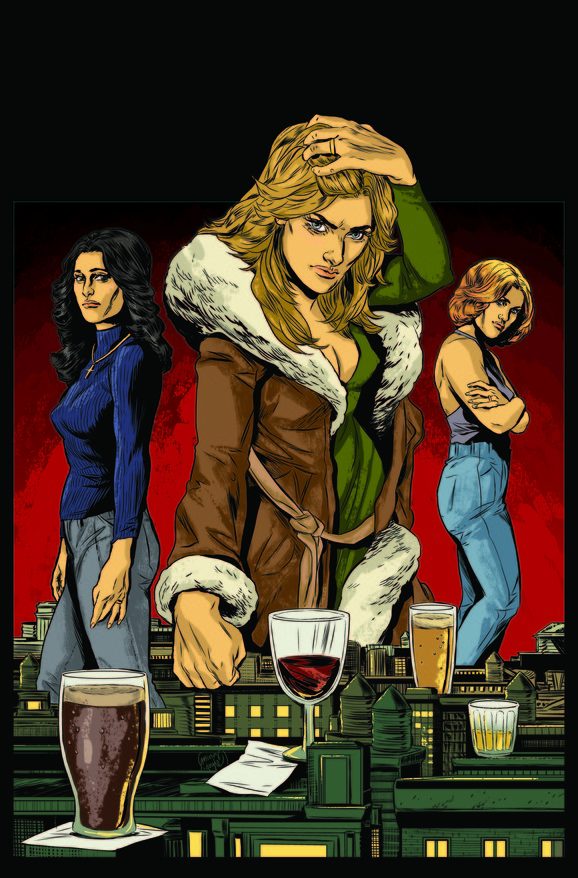 Artist Ming Doyle (Mara, Guardians of the Galaxy) appears at Comicopia in Kenmore Square on Saturday November 15th from 1:00 – 3:00 PM to sign THE KITCHEN #1!
About The Kitchen:
New York City, late 1970s. Times Square is a haven for sex and drugs. The city teeters on the verge of bankruptcy, while blackouts can strike at any moment. This is the world of THE KITCHEN.
The Irish gangs of Hell's Kitchen rule the neighborhood, bringing terror to the streets and doing the dirty work for the Italian Mafia. Jimmy Brennan and his crew were the hardest bastards in the Kitchen, but after they're all put in prison, their wives – Kath, Raven and Angie – decide to keep running their rackets. And once they get a taste of the fast life and easy money, it won't be easy to stop.
THE KITCHEN takes one of the most popular genres in entertainment and, like The Sopranos, reimagines it for a new generation to present a classic gangster story told from a fresh point of view.
Written by talented newcomer Ollie Masters with stunning art by Ming Doyle (Mara) and killer covers by Becky Cloonan (GOTHAM ACADEMY, Killjoys, DEMO), THE KITCHEN is not to be missed.
Comicopia
464 Commonwealth Ave #13, Boston, MA 02215-2734
(617) 266-4266