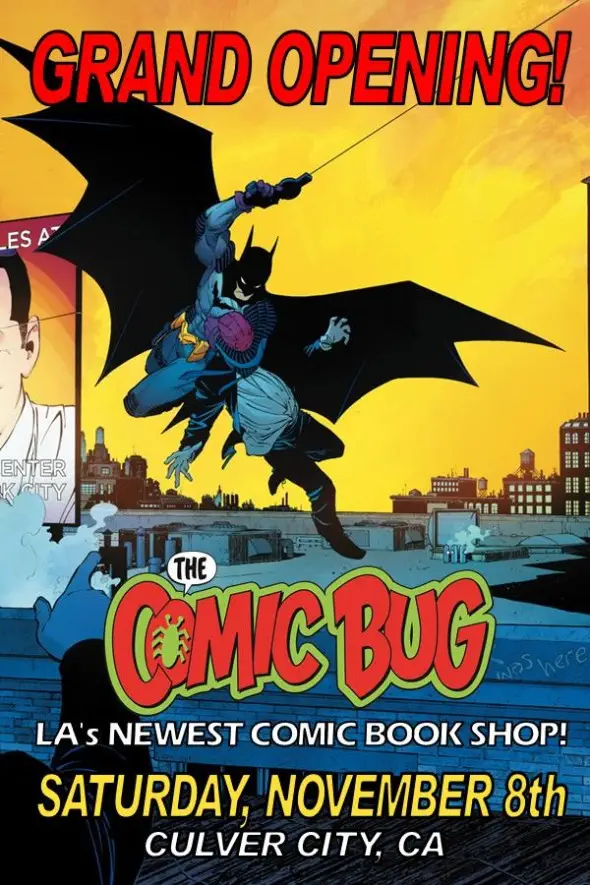 Gabriel Hardman, Danny Miki, Joshua Dysart, Rafael Navarro, and D.J. Kirkbride appear at The Comic Bug on Saturday, November 8th from 1:00-4:00 PM for the grand opening of their Culver City shop!
*DEALS! Buy 2 get 1 free DC, MARVEL & IMAGE TPs. An ENTIRE ROOM filled with 50% OFF graphic novels and TPBs, and much, much more!
*COSPLAYERS! Witness some of Los Angeles' greatest cosplayers bring the characters you know and love to life right before your naked, steaming eyes! Meet and take photos with WONDER WOMAN, SUPERGIRL, SPIDER-MAN, CASEY JONES and the crew of STAR WARS: REBELS!
*Culver City's very own ANGEL CITY DERBY GIRLS will be rocking and rolling around the parking lot to deliver even more fun and GOODIES throughout the day!
The Comic Bug
4267 Overland Ave. Culver City, CA 90230