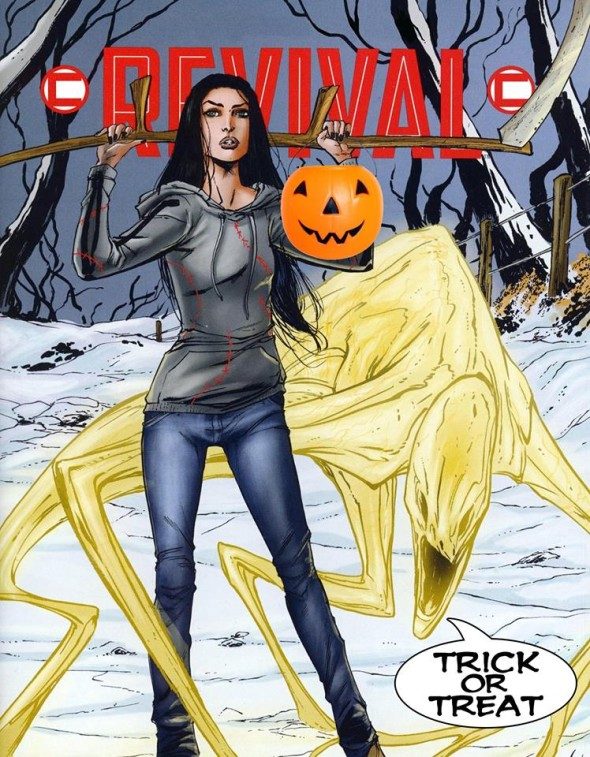 Tim Seeley, Mike Norton, and Jenny Frison appear at Challengers Comics on Saturday, October 25th at 8:00 pm to sign REVIVAL!
Challengers will have the limited edition Secret Panel screenprints by Jenny Frison, Angela An, and Randy Ortiz. Those who obtain all three keys will be fully initiated and receive an exclusive item.
Snacks to be provided by Upton's Naturals.
This will also be the official CHALLENGERS Comics + Conversation Halloween party so costumes are requested and prizes will be given out! Secret Panel will be giving prizes to the best Revival themed costume.
Challengers Comics 
1845 N. Western Ave, Chicago, IL 60647
(773) 278-0155