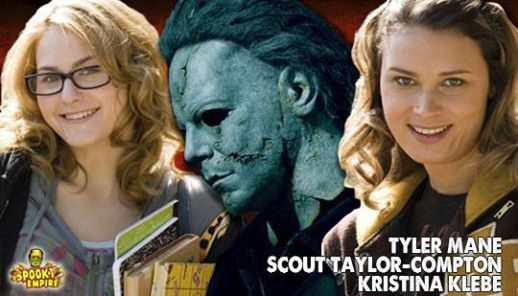 SCOUT TAYLOR-COMPTON and KRISTINA KLEBE
are joining Tyler Mane, Dee Wallace and Lew Temple at Spooky Empire's Ultimate Horror Weekend to represent Rob Zombie's Halloween! 

Meet all 5 Halloween guests all weekend, October 24-26, 2014 at the DoubleTree at Universal in Orlando, FL. 

Get your discounted advance tickets and VIP packages today at www.spookyempire.com!