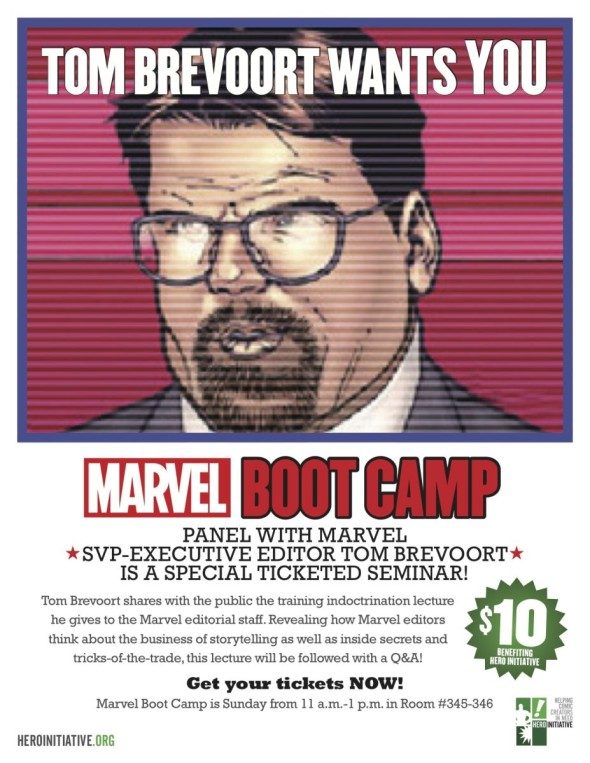 Press Release:
The Hero Initiative, the charity dedicated to helping veteran comic creators in medical or financial need, is hitting the Baltimore Comic Con in a massive way. Hero will be at booth #1601 September 5-7, 2014 with exclusive creators, signings, and more!
Hero will be the only place to find legendary writer Dennis O'Neil (Batman, Green Lantern/Green Arrow) and longtime fabled Marvel artist and editor Al Milgrom (Avengers, Spectacular Spider-Man). Look for them all weekend long at booth #1601.
Hero's exclusive Overstreet Comic Book Price Guide #44 will also be on sale at Baltimore, and ALL three artists who created the cover will be on hand for a special signing! Penciler Herb Trimpe, inker Tom Palmer, and colorist Laura Martin will be at the Hero booth Saturday from 10:15 a.m.-11:00 a.m. It's your PERFECT chance to get this great limited edition signed by three comic greats!
Fans who like to get their books signed and authenticated by CGC for Signature Series will definitely want to check out Hero's exclusive signing with 11 top creators. Hero is the exclusive CGC Signature Series facilitator at the con for Cliff Chiang, Alan Davis, Dan Jurgens, Ron Marz, Bob McLeod, Al Milgrom, Mark Morales, Denny O'Neil, Tom Palmer, Brian Pulido, and Herb Trimpe! Bring your books to the CGC booth, #707, no later than 5 p.m. Friday, September 5. Cost is $38 plus return shipping, and you don't have to wait in lines!
And Marvel Comics SVP-Executive Editor Tom Brevoort is dropping the knowledge for Hero! Tom's Marvel Boot Camp panel at the con will be a special, ticketed-only seminar in which Tom gives the same training lecture he gives the Marvel editorial staff. Find out the real Marvel method of storytelling and important tricks of the trade! Tickets are available ONLY at the Hero booth, and the seminar lasts a whopping two hours, from 11 a.m.-1 p.m. Sunday, September 7.
Finally, make sure your evening is covered with a trip to the Harvey Awards! Hero Initiative is awarding its Lifetime Achievement Award and Dick Giordano Humanitarian Award as part of the festivities. Be on hand to see who's earned the hardware!
About The Hero Initiative
The Hero Initiative is the first-ever federally chartered not-for-profit corporation dedicated strictly to helping comic-book creators in need. Hero creates a financial safety net for yesterday's creators who may need emergency medical aid, financial support for essentials of life, and an avenue back into paying work. It's a chance for all of us to give back something to the people who have given us so much enjoyment.
Since its inception, The Hero Initiative has granted more than $700,000 to the comic-book veterans who have paved the way. For more information, visit www.heroinitiative.org or call 626-676-6354.