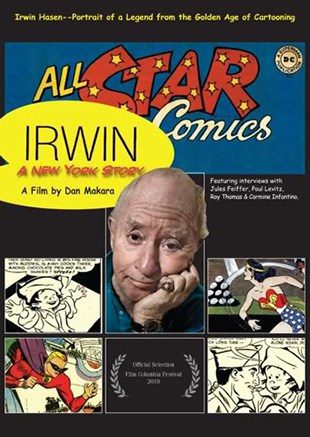 Press Release:
Join the Society of Illustrators on Wednesday September 3, 2014 from 6:30 p.m. – 8:30 p.m. for a screening of the documentary "Irwin: A New York Story," directed by Dan Makara. The film follows the life of Irwin Hasen, a 96 year old comic book creator and strip artist, as he shares his memories of childhood and the Golden Age of Comics.
The film will be followed with a panel discussion led by Ed Steckley and includes Al Jaffee, Karen Green, and Arnold Roth.
A small reception will follow.
Tickets
$15 Non-Members | $10 Members | $7 Seniors/Students
purchase tickets here
Society of Illustrators
128 East 63rd Street, New York, NY 10065