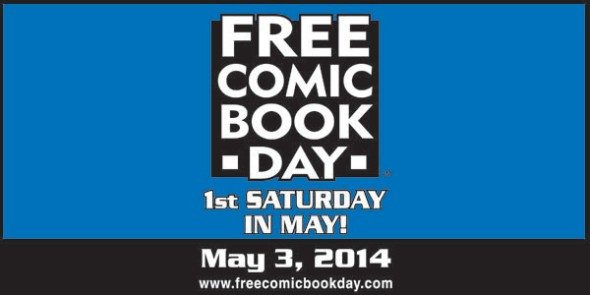 Tony McMillen, Max Papas, Tonya Ratz, Amy Biddle, Art O'Callaghan, and Paul Axle appear at Comicazi in Davis Square on Saturday May 3rd for Free Comic Book Day!
Press Release:
This year at Comicazi, be sure to stop in for the selection of specially marked FREE comics as well as some great sales and some fine local creators here to meet you and show their wares.
-Tony McMillen, Nefarious Twit
-Max Papas, GWF
-Tonya Ratz, Make Me A Dragon
-Amy Biddle, Atheist's Prayer
-Art O'Callaghan, Rogan
-Paul Axle, Legacy
And if you can't make it by in the daytime hours, there's still plenty of special happening at Comicazi with another presentation of Geek Comedy Night! Be there as they celebrate both Free Comic Book Day and Star Wars (because the next day is May the 4th – d'oh!).
If you like G.I. Joe, well then the aforementioned Star Wars Day sees Comicazi hosting the Battle Force New England Trade Fest, wherein our very own Toynerd Dave oversees all you Joes fans bartering with the shop and each other for sweet merch. This takes place at the shop from 9am to noon on May 4.
Of course there's plenty of other cool things going down before the weekend here at the shop, like Drink & Draw on Tuesday from 7 to 10pm; Game Night on Wednesday; and Pathfinder on Thursday.
Comicazi 
407 Highland Avenue, Somerville, MA 02144
617-666-2664