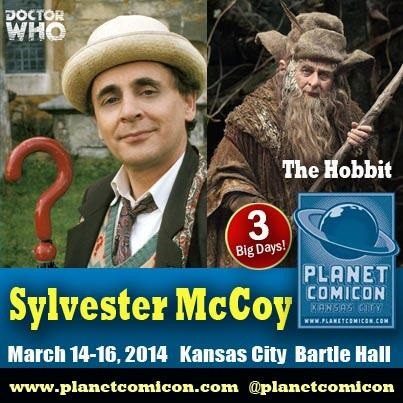 Planet Comicon welcomes actor Sylvester McCoy to their 2014 convention for all three days!
From Doctor Who and The Hobbit, Sylvester McCoy combines fan appeal across a wide spectrum. Perhaps best known as the seventh Doctor, McCoy appeared on Doctor Who from 1987 through 1989 and then returned to the role for the 1996 Doctor Who TV movie. He's now featured prominently as Radagast the Brown in Peter Jackson's film adaptations of the The Hobbit. McCoy has appeared in numerous film, television, and stage roles. This is Sylvester McCoy's first Planet Comicon appearance.
Planet Comicon is Kansas City's largest comic book and pop culture convention. Now in its thirteenth year! The convention will be held at the Kansas City Convention Center on March 14-16th. Please visit their website for the full guestlist, ticket information, and more!