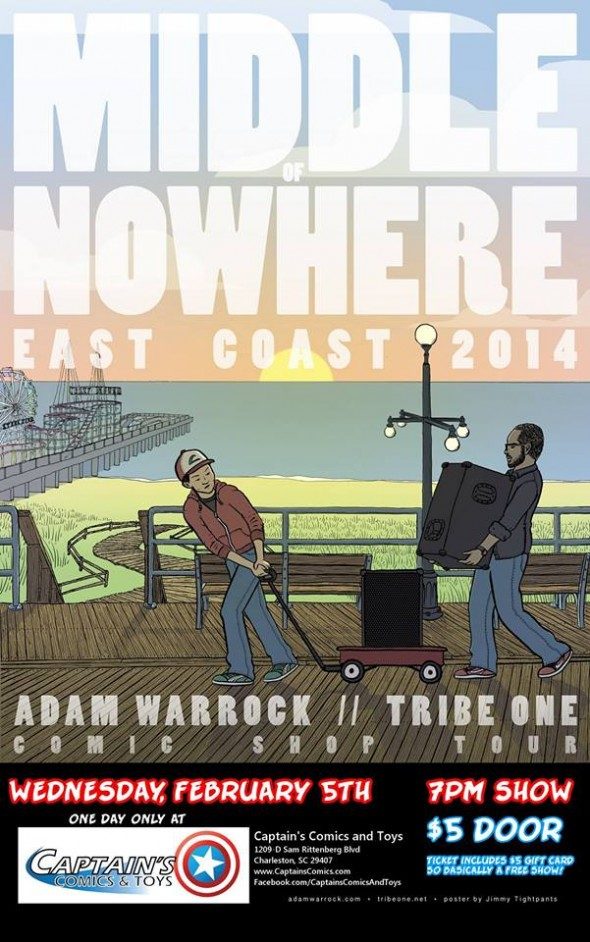 Adam WarRock and Tribe One perform at the best comic book stores across the country, and Captain's has the ONLY show in SC!
Come check out their special blend of Nerd-culture as it collides with hip hop! They rap on everything from Marvel Comics, Dr Who, Serenity, Game of Thrones, and so much more!
Live and in store at Captain's Comics and Toys!
$5 door and tickets come with a $5 gift card!
(so basically a free show with purchase!)
Wednesday 2/5/2014 at 7pm at Captain's!
Captain's Comics
1209-D Sam Rittenberg Blvd, Charleston, SC 29407
(843) 766-6611