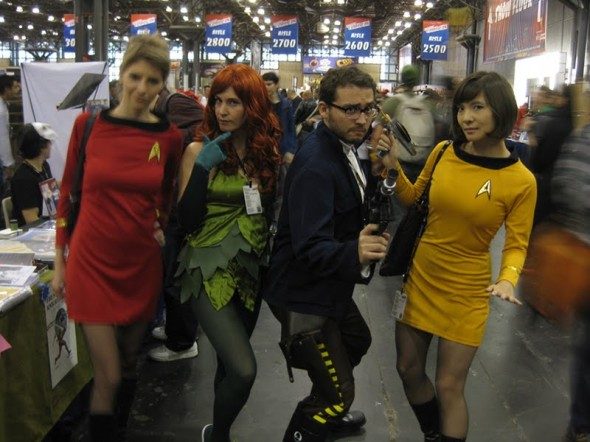 MING DOYLE, JOE QUINONES, and MARIS WICKS appear at The Big Bang on Friday, November 29, 2013 from 6:00pm until 8:00pm for a rare Irish signing!
MING DOYLE
Probably better known for her work on Brian Wood's MARA and the artist in the new story arc of QUANTUM & WOODY, Ming also has done a ton of covers and a short story recently with Kelly Sue DeConnick for the WITCHING HOUR Vertigo anthology. (stil in stock, true believers!)
JOE QUINONES
Joe has been around for the last couple of years, starting with TEEN TITANS GO and then GREEN LANTERN with Kurt Busiek and is of late a popular cover artist for DARK HORSE, DC and MARVEL (the last thing you'll have seen him lately on would be the recent CAPTAIN MARVEL covers). He also has a BLACK CANARY/ZATANNA project coming out with Paul Dini soon, the lucky bastard.
MARIS WICKS
Maris is the artist of (the really, really good) PRIMATES, which is currently sold out but due back in stock soon!
She is also a writer AND a colourist, so we'll be seeing much more of her in the future.
The Big Bang
Pembroke District, Dundrum, Dublin Dublin 16, Ireland