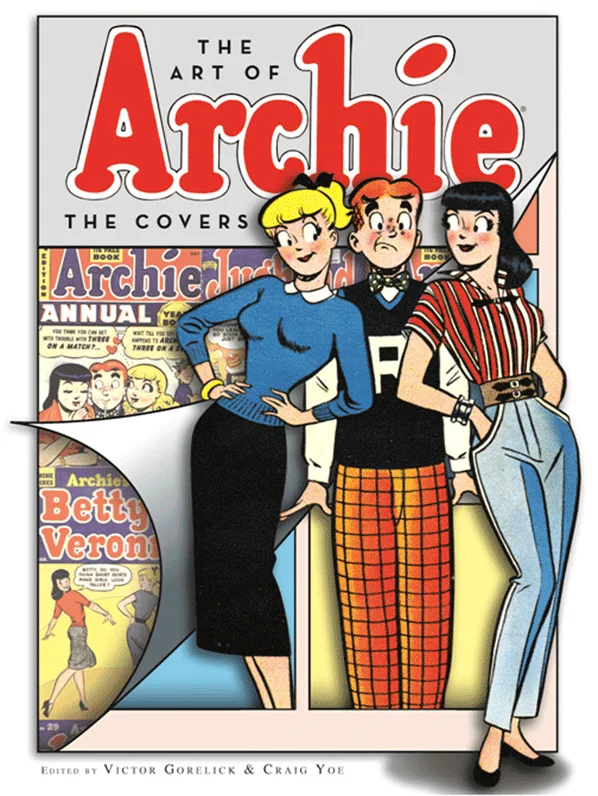 Victor Gorelick, Craig Yoe, Dan Parent, and Fernando Ruiz appear at Strand Book Store on Thursday November 7 from 7:00PM – 8:00PM!
Press Release:
From the same folks who brought you The Art of Betty and Veronica last year, comes another fascinating look at the world of Archie Comics! The characters of Archie, Betty, Veronica and their friends have been icons of the American cultural world for more than half a century. Now, The Art of Archie: The Covers presents an overview of the full history of Archie with gorgeous illustrations of full-color artwork by fan-favorite artists Dan DeCarlo, Harry Lucey, Bob Montana, Dan Parent and many more. To celebrate the release of this retrospective, a special panel of artists and experts will be joining us here at the Strand!
Victor Gorelick is the co-president of Archie Comics, and a fifty-five year veteran of the comics industry. He'll be joined by Eisner-award winning editor and comic book historian Craig Yoe, and artists Dan Parent and Fernando Ruiz. Dan Parent mentored under the legendary Dan DeCarlo and has a long list of Archie credits from Archie Meets KISS to the creation of Kevin Keller, Riverdale's first gay teen. Fernando Ruiz's work is featured in the critically hailed Life with Archie series, and is an instructor at the Joe Kubert School of Cartoon and Graphic Art.
Visit us in the rare book room to hear what these experts have to say about over seven decades of the world of Archie! Dan and Fernando will sign books—and do exclusive, personal sketches!
Buy a copy of The Art of Archie: The Covers or a $15 Strand gift card in order to attend this event. All options admit one person. Please note that payment is required for all online event orders at the timeof checkout. The event will be located in the Strand's 3rd floor Rare Book Room at our store at 828 Broadway at 12th Street.
Strand Book Store
828 Broadway, New York, NY, 10003-4805
(at 12th St.)