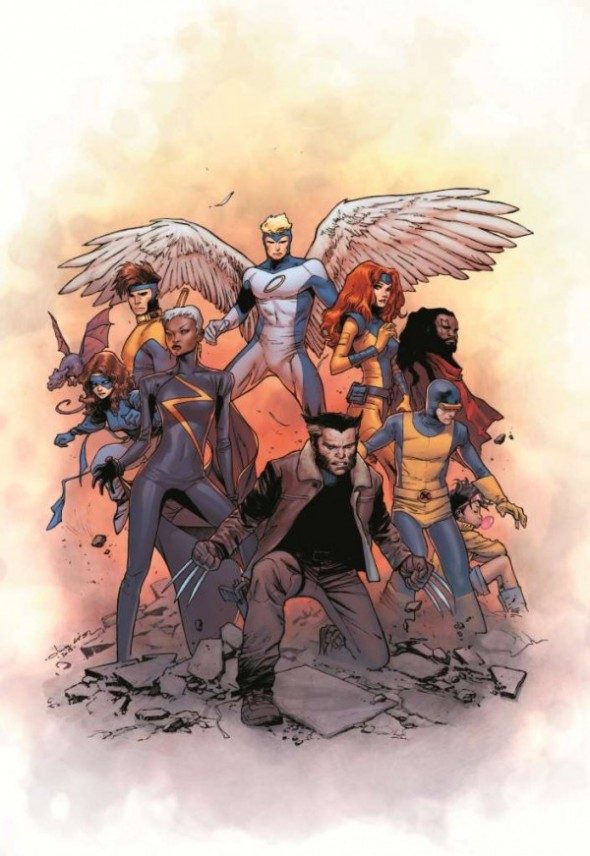 Writer Chris Claremont signs at Midtown Comics Downtown on Thursday, November 14th at 6:30pm!
Press Release:
Celebrate the 50th anniversary of the X-Men with one of the most important writers in their history, Chris Claremont! We'll be hosting a signing with Chris Claremont at our Downtown store on Thursday, November 14th starting at 6:30pm. This is day one of our two day X-Men signing fest! Artist and writer Brahm Revel will be signing his all new Marvel Knights X-Men #1 the very next day!
X-Men Gold #1
It's the 50th Anniversary of the X-Men, ring it in with some of the greatest creators to ever work on the X-Men! CHRIS CLAREMONT is joined by classic X-Artist BOB MCLEOD to bring you an untold story of the X-Men starring Cyclops, Wolverine, Nightcrawler, Colossus, Kitty Pryde, and Rogue! Also jam-packed with all-star creators from X-Men past including STAN LEE, WALTER SIMONSON, LOUISE SIMONSON AND FABIAN NICIEZA!
Midtown Comics
64 Fulton Street, New York, NY 10038