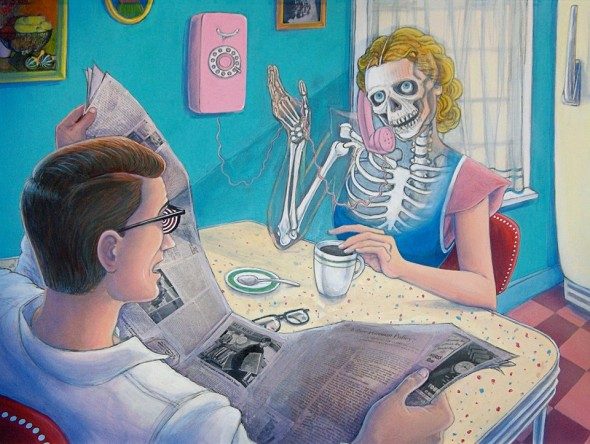 Press Release:
Help us kick off the scare season right, with our first annual Halloween-themed art show. This group show will showcase an impressive body of artwork from over 50 different artists. See this large horde of creators join together to bring their dark Halloween and horror themed visions to life. Various techniques and styles will be displayed in an exhibition celebrating all things that go bump in the night. Art will range from humorous to 'dead' serious and promises to have you looking over your shoulder.
This will be a unique experience for any lover of Halloween, illustration, fine art and the macabre. See amazing interpretations of this iconic fright night up close and personal and get access to the creative professionals behind some of these original hand-made scare tactics.
The artist reception takes place on Friday, October 18th from 6:00pm-9:00pm. Lite fare and refreshments will be served (AND CANDY!)
Join us and the New England art community as we celebrate this colorful world of tricks and treats. All All you freaks, geeks, ghouls and fools must attend! Come one come all- it's an event not to be missed!
Visionspace Gallery
16 City Hall Square, Lynn, MA 01901