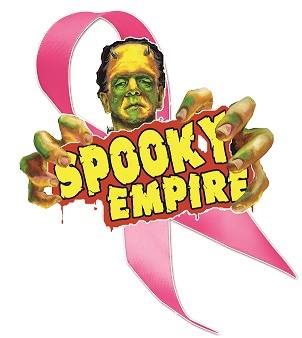 Since October is Breast Cancer Awareness month, all of us at Spooky Empire want to help do our part in the fight against this monster. We have had many friends and family members effected by this awful disease, and so we're offering a few opportunities for you the fans, our family, to help out!
For the rest of October, if you purchase your tickets online there will be an option to add an additional amount to your ticket price as a donation. Every dollar helps. Whatever you guys donate this month, Spooky Empire will match it 100%!
http://www.spookyempire.com/spooky-empire-buy-tickets.html

Our selected charity this year is Cancer Support Community. Peter Criss is a spokesperson for this wonderful charity, since they once helped him in his time of need. You can find more info about them here www.cscjerseyshore.org All donations to their charity go directly to the individuals in need in the form of support, education and hope.

So dig up that change and do your part to help because Cancer Sucks!