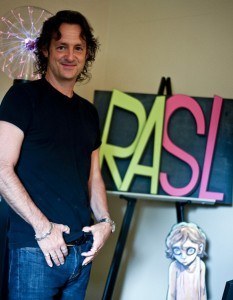 Jeff Smith appears Wilson High School Media Center on Thursday September 12, 2013 at 7 p.m!
Press Release:
Meet New York Times bestselling graphic novelist Jeff Smith. RASL, gathered in one volume and in color for the first time, is Smith's first major work since the award-winning BONE series. Fans interested in attending the event should order RASL from Politics & Prose. The signing is on a first-come, first-served basis. This event is appropriate for ages 15 and up.
-This event will include brief remarks followed by Q&A. The signing will immediately follow.
-Seating will be first come, first served. Signing line tickets will be distributed upon arrival at the event.
-Jeff will personalize purchases made at the event. He will sign ONLY two additional books from home.
-Photos are welcome.
Wilson High School Media Center
3950 Chesapeake St NW, Washington, DC
Metro: Tenleytown/AU