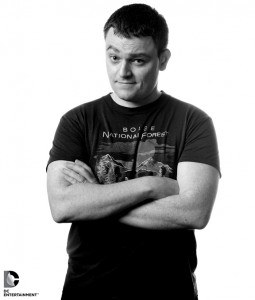 Press Release:
Comics superstar Scott Snyder will host a surprise Batman panel on Sunday August 4th at 4:00 pm in the Beacon Hall room! Come prepared to ask your questions about the Court of Owls, Death of the Family, The Black Mirror,  Gates of Gotham, and the current storyline Zero Year, a retelling of Bruce Wayne's early days as Batman. In addition to the New 52 Batman title Scott also writes the mini-series Superman: Unchained and his Vertigo series American Vampire and The Wake. He has previously written Swamp Thing, Detective Comics, and more.  
This is a last minute addition to the schedule so please spread the word!
Additionally Scott will appear on the DC Comics panel on Saturday August 3rd at 3:00pm in the Waterfront room with Dan Didio, Tony Daniel, and Aaron Lopresti. Otherwise find him at his table in Artist Alley AAW40 & 41 from 11:00-1:30 and 4:30-7:00 on Saturday and 11:00-1:00 and 2:00-4:00 on Sunday!
About Boston Comic Con:
The Boston Comic Con is a 100% independently run comic book show committed to bringing the biggest and best comic creators to New England. Run by fans for fans, Boston Comic Con is not affiliated with any other convention tour or corporate interests. Hosting over 120,000 square feet of vendors selling comic books, toys, posters, trading cards, and other pop culture memorabilia, this is a destination event for geeks of any stripe. This year's rescheduled convention will be held Saturday August 3rd and Sunday August 4th opening at 10:00 am each day at the Seaport World Trade Center, 200 Seaport Blvd, Boston, MA 02210. For more information please go to our website at www.bostoncomiccon.com and follow us on Twitter (@BostonComicCon) and Facebook!