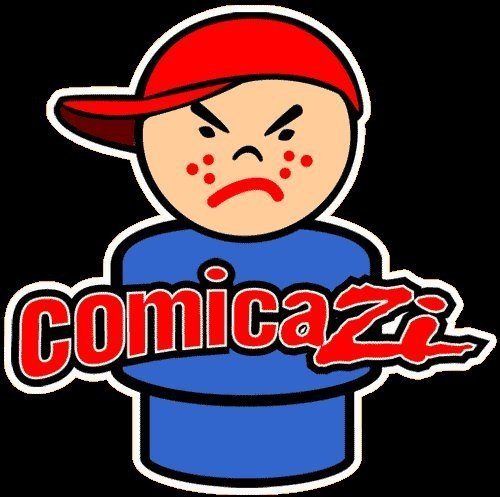 Ming Doyle, Erica Henderson, EJ Barnes, Max Wolman, and more appear at Comicazi on Saturday July 20th!
Press Release:
Next Saturday is July 20 and it's a BIG day at Comicazi! Not only is it ArtBeat – the annual fair that celebrates local artisans and businesses – but we here at the shop are having our local artist/creator friends in-store to hawk their wares and press your flesh!!
In person at the shop are all great folks who have been mentioned here before and are good good friends. Let me present:
Max Wolman of the upcoming Red Menace comic
These ladies and gentlemen will be at the store from 12 to 4 on Saturday 7/20 so be sure to get here early. And remember that ArtBeat actually closes off all driving traffic in Davis Square. You'll have to take the T into Davis or walk in.
These appearances will be followed up later in the evening by the Comicazi Couples Game at 8pm. You've heard me talk about it in last week's issue, well now is your chance to get tickets to the event before they sell out!
You can also check it out on the Facebook page
And if all of that isn't enough for you, well then let me just tell you about the salegoing on that day!! And surrounding days!!
Starting on Wednesday July 17 and going until Sunday July 21 Comicazi is having a 50% off sale. Bam!!
On those days you get 50% off your purchase of new comics excluding that week's new delivery of books and what's in subscription boxes. But the new books from the past several months that are up on the wall, yes.
All back issues, $2 and premium both
All used gaming:
Heroclix
Magic
board games
PokemonGet your shekels ready my friends! It's going to be a bigger blast than Krypton!
Comicazi 
407 Highland Avenue, Somerville, MA 02144
617-666-2664