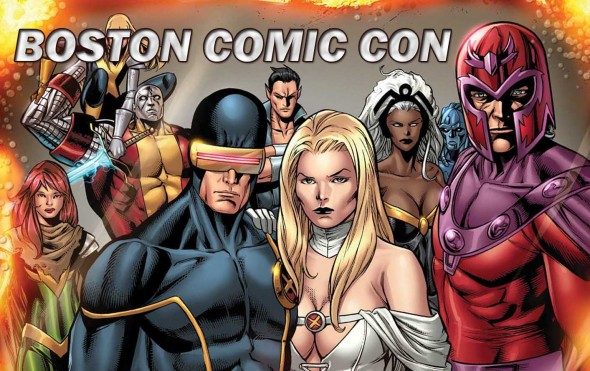 Press Release:
Boston Comic Con is thrilled to announce superstar artist CARLOS PACHECO is coming all the way from Spain for a rare US appearance! Fresh off of Schism and Avengers vs. X-Men, he is currently working on Marvel's upcoming crossover event Age of Ultron.
Carlos first broke into American comics in 1994 with a Bishop miniseries for Marvel Comics and several issues of The Flash for DC. His art quickly made him a fan favorite with runs on Excalibur, Starjammers, Fantastic Four, and more. Carlos received greater recognition while working on high profile projects including Avengers Forever, Green Lantern, JLA/JSA: Virtue & Vice, and the creator-owned title Arrowsmith. He most recently drew Ultimate Avengers and Uncanny X-Men.
Previously announced guests include: Sergio Aragones, Mark Bagley, Eric Basaldua, Nick Bradshaw, Mark Brooks, Jim Calafiore, Amanda Conner, Tony Daniel, Colleen Doran, Ming Doyle, Joe Eisma, Jenny Frison, Braden Lamb, Norman Lee, Joseph Michael Linsner, David Mack, Ed McGuinness, Mike Mignola, Steve Niles, Dustin Nguyen, Jimmy Palmiotti, Shelli Paroline, George Perez, Khary Randolph, Amy Reeder, Don Rosa, Craig Rousseau, Alex Saviuk, Tim Sale, Tim Seeley, Jeff Shultz, William Stout, Arthur Suydam, Marcio Takara, Lee Weeks, Bill Willingham, Charles Paul Wilson III, JK Woodward, and Chrissie Zullo! Tell your friends!!
Tickets are $25 per day or $40 for the weekend and available through Eventbrite at the link!
Artist alley and vendor table registration is also open. Forms can be found on the Boston Comic Con website.
About Boston Comic Con:
The Boston Comic Con is a 100% independently run comic book show committed to bringing the biggest and best comic creators to New England. Run by fans for fans, Boston Comic Con is not affiliated with any other convention tour or corporate interests. Hosting over 40,000 square feet of vendors selling comic books, toys, posters, trading cards, and other pop culture memorabilia, this is a destination event for geeks of any stripe. Next year's convention will be held Saturday April 20th and Sunday April 21st opening at 10:00 am each day at the Hynes Convention Center, 900 Boylston Street, Boston, MA. For more information please go to our website at www.bostoncomiccon.com and follow us on Twitter (@BostonComicCon) and Facebook!