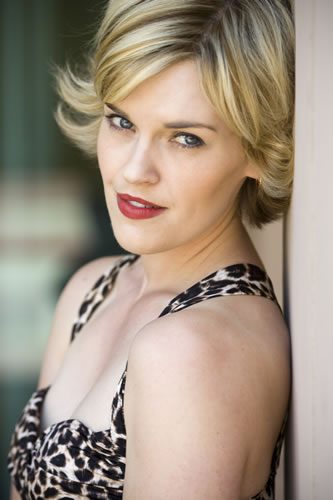 Actress Kari Wahlgren returns for an appearance at Anime Boston 2013!
Anime audiences were first introduced to Kari Wahlgren as the Vespa-riding, guitar-bashing Haruko in FLCL. Since then, she has played a number of anime roles, including Celty in Durarara, Kagami in Lucky Star, Saya in Blood+, Robin in Witch Hunter Robin, Fuu in Samurai Champloo, Tsuruya in The Melancholy of Haruhi Suzumiya, Cher in Wolf's Rain, Lavie in Last Exile, Anemone in Eureka 7, Tayuya in Naruto and Blue Rose in the upcoming Tiger and Bunny.
Wahlgren also provided the voice of Ariel in the movie Robotech: The Shadow Chronicles, Scarlett in the anime feature Steamboy and the Princess in the movie Naruto: Ninja Clash in the Land of Snow. She's also voiced Emma Frost in Wolverine and the X-Men and currently plays Tigress on Nickelodeon's Kung Fu Panda: Legends of Awesomeness.
Wahlgren has also done voicework for over a hundred video games, including the Jedi Female Knight in Star Wars: The Old Republic, Gwen Stacy in The Amazing Spider-Man, Elika in Prince of Persia, Ashe in Final Fantasy XII, Shelke in Final Fantasy: Dirge of Cerebus, Vicki Vale in Batman: Arkham Asylum and Barbara Johnson in Bioshock II.
Wahlgren occasionally steps out from behind the microphone to do on-camera work. She had a recurring role as Helen in the Wizarding Office on Disney's Wizards of Waverly Place and played Tink in the indie film Neverland. She has also appeared in commercials for Swiffer as the Mud Girl, T.J. Maxx, Lexus and Rolling Rock.
Anime Boston is a three-day convention held annually in Boston, Massachusetts, USA under the supervision of the New England Anime Society. Its focus is to celebrate and promote Japanese animation, comics, and pop-culture. This year's convention will be held on May 24-26th at the Hynes Convention Center. For more details and tickets please visit the website: www.animeboston.com