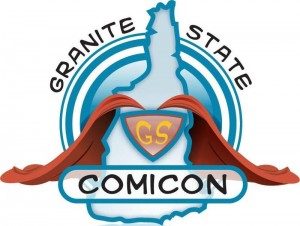 Save the date!  Granitecon 2013 is September 28th and 29th! To celebrate 10 years of Granitecon we're expanding to 2 days and moving to the larger Expo Center!  Expect all sorts of fun events, signings and more!  Check out the recently relaunched granitecon.com for some of the early details including our first round of guests!!!
So far our guests include:
Katie Cook – My Little Pony
Chris Giarrusso – Mighty Marvels, G-Man
JK Woodward – Star Trek/Doctor Who
Ale Garza – Deadpool, Teen Titans
Craig Rousseau – Marvel Adventures, Perhapanauts
Chrissie Zullo – Fables
Amy Mebberson – My Little Pony, Sesame Street
Edwin Huang – Skullkickers
Mike Raicht – Stuff of Legend Writer
Erik Burnham – Ghostbusters, TMNT Writer
Blair Shedd – Doctor Who, Dorothy of Oz
With more to be announced soon!
Make sure to follow Granitecon on Twitter @granitecon and Like us on Facebook!