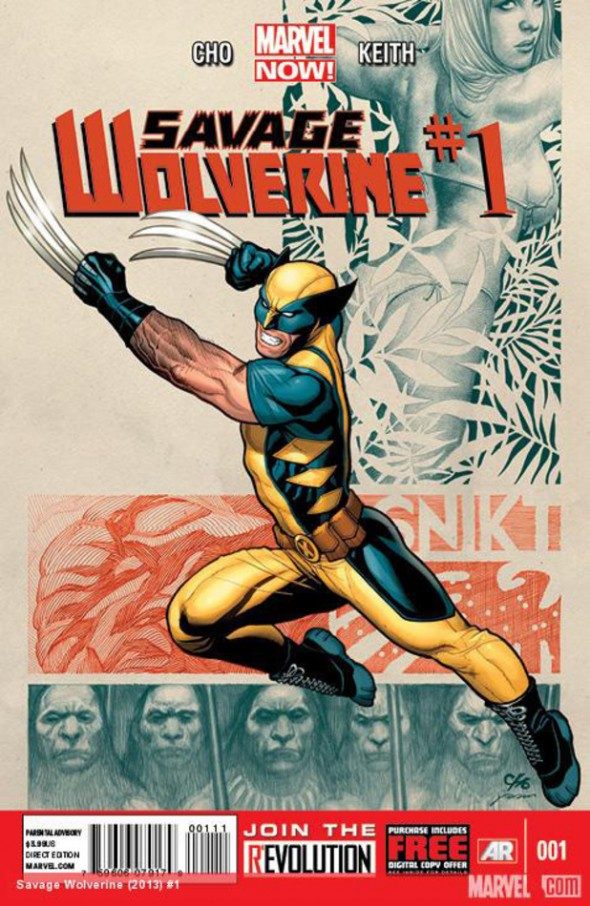 Superstar artist Frank Cho signs in-store on Wednesday, January 16, 2013 from 4:00 – 7:30 pm for the Savage Wolverine #1 Release Party at Cards, Comics & Collectibles, the official retailer and news source for the Baltimore Comic-Con.
Savage Wolverine, which is being written and drawn by Cho as a part of the Marvel NOW! initiative, is an all-out adventure story which finds the title character awaking on the shores of a mysterious and dangerous island off the coast of the Savage Land.
Cho's body of work at Marvel includes such titles as New Avengers, Mighty Avengers, Shanna the She-Devil, New Ultimates, X-Men: Schism, and Avengers vs. X-Men. He is also well-known for his creator-owned series, Liberty Meadows and his work on Jungle Girl for Dynamite Entertainment.
"We couldn't be happier to have Frank in the store to celebrate the release of Savage Wolverine #1," said Marc Nathan, owner of Cards, Comics & Collectibles and show promoter of the Baltimore Comic-Con. "Frank is a long-time friend of both the store and the Baltimore show and every time he signs here, it's a big treat for all of our customers!"
Everyone in attendance will receive a free Liberty Meadows 2013 calendar. In addition, one lucky customer will walk away with an original sketch on the blank cover variant of Wolverine #300 by Frank! Refreshments will be served all day, and other surprises will take place throughout the evening.
Cards Comics and Collectibles
100 A Chartley Drive, Reisterstown, MD 21136
410-526-7410