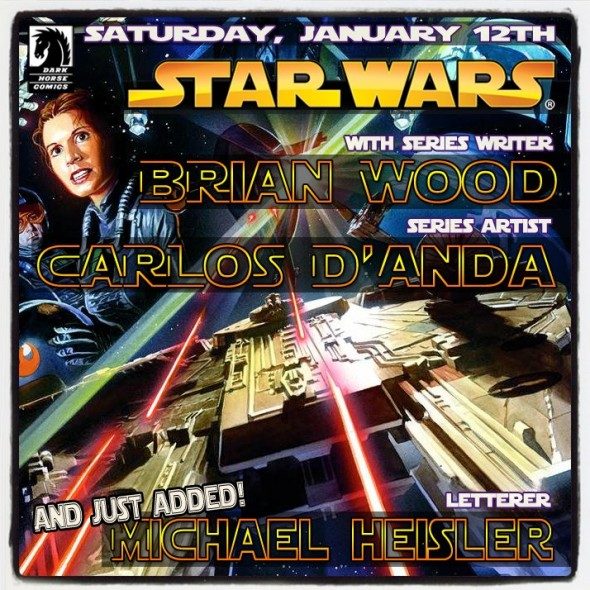 Writer Brian Wood and artist Carlos D'Anda sign at Beach Ball Comics on Saturday, January 12, 2013 at 1:00 pm in celebration of the launch of Dark Horse's new Star Wars series! JUST ADDED: Letterer Michael Heisler! And colorist Gabe Eltaeb!
Press Release:
This is Star Wars as you remember it . . . and as you have never seen it before! We're taking you back to those heady, adventure-filled days following the destruction of the Death Star-when the Empire ruled, the Rebels were on the run, and the galaxy was a dangerous place where anything might happen! Join superstar writer BRIAN WOOD (Mara, Massive, Conan, X-Men, DMZ, Northlanders, and more) as he crafts the Luke, Leia, Han, and Vader stories that took place between Star Wars and Empire in this new series from Dark Horse!
JUST ADDED! Series artist, CARLOS D'ANDA will also be signing at our release party! MORE info coming soon!
3024 W Ball Road, Anaheim, CA 92804