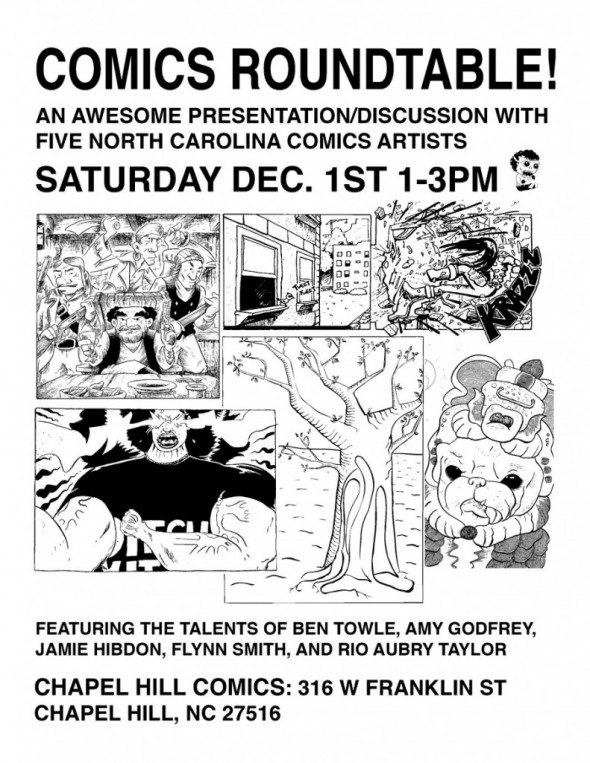 Press Release:
Chapel Hill Comics is proud to announce a fantastic Comics Roundtable event on Saturday, December 1, from 1pm until 3pm!
At the Comics Roundtable, we'll hear from the following comics creators:
Ben Towle
Amy Godfrey
Jamie Hibdon
Flynn Smith
Rio Aubry Taylor
They'll present themselves and our work, talk a little about comics and what they might mean to each individual creator, and to the community as a whole. Rio Aubrey Taylor will act as MC and facilitate more questions with the creators, and then will take questions from the audience. It should be a great opportunity to learn a bit about the process of creating comics!
Chapel Hill Comics
316 W Franklin Street, Chapel Hill, NC 27516
(919) 967-4439