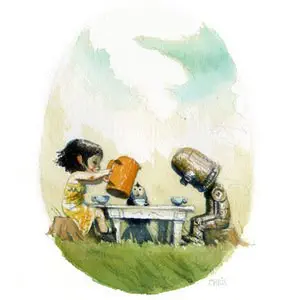 Chris Appelhans opens an art exhibit at Gallery Nucleus on Saturday September 22, 2012 from 7:00PM – 10:00PM.
Press Release:
Artist and illustrator, Chris Appelhans, joins Nucleus in unveiling his newest exhibition of work. This latest collection expands upon his already established work of water color pieces, these images showcasing a breadth of youthful aspiration, dreams, and childlike curiosity. Stay tuned for more information!
About the Artist:
Although best known for his colorful and delicate water color pieces, illustrator Chris Appelhans has worked on a number of large scale projects as a visual developer. He has been involved in film and animation, most notably having worked on Coraline and Monster House.
Gallery Nucleus
210 East Main St, Alhambra, CA 91801