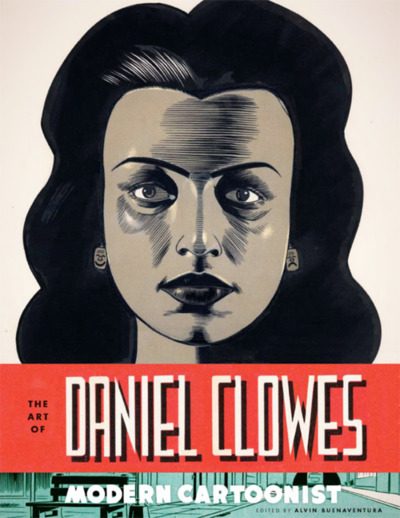 Daniel Clowes and Alvin Buenaventura sign at Quimby's in Chicago this Thursday May 17, 2012 at 7:00pm.
About the book:
Throughout his twenty-five-year career, Daniel Clowes has always been ahead of artistic and cultural movements. In the late 1980s and 1990s his groundbreaking comic-book series Eightball defined the indie aesthetic of alternative comics, with wit, venom, and even a little sympathy. His breakthrough success, Ghost World, convinced mainstream readers of comics' literary potential. In the new millennium, with works such as Ice Haven, Wilson, Mister Wonderful, and The Death-Ray, Clowes has redefined the graphic novel as an art form.
Now, for the first time, the award-winning, New York Times bestselling graphic novelist, cartoonist, and screenwriter opens his archives. The Art of Daniel Clowes: Modern Cartoonist, the first monograph on one of America's most innovative cartoonists, collects Clowes's best-known work alongside seldom-seen illustrations, personal photos and memorabilia, behind-the-scenes drawings and sketchbook pages, and unpublished comics and original art. This lavishly illustrated celebration of Clowes's work, edited by Alvin Buenaventura, designed by Jonathan Bennett, also features essays by noted contributors such as Chip Kidd and Chris Ware.
Quimby's Bookstore
1854 West North Avenue, Chicago, IL 60622
773-342-0910