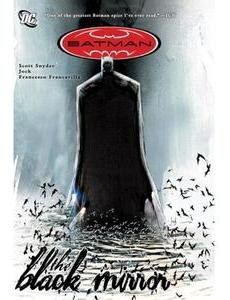 Jock, Andy Belanger, Becky Cloonan, Trevor McCarthy, Conor McCreery, Anthony Del Col, and Scott Snyder sign on Friday 18 May 2012 from 18:00 – 19:00.
Forbidden Planet London Megastore, 179 Shaftesbury Avenue, London, WC2H 8JR
FORBIDDEN PLANET is delighted to announce a fantastic line-up of artists and writers for a fabulous Friday Night Mega-Signing at Forbidden Planet London!
Don't miss this one – on Friday 18th May, from 6 – 7pm, at the London Megastore, 179 Shaftesbury Avenue, we'll have a huge and one-off event, taking place with an amazing line-up of guests: –
Jock • Andy Belanger • Becky Cloonan • Trevor McCarthy • Conor McCreery • Anthony Del Col • Scott Snyder
We'll have all the hottest titles including Batman: Gates of Gotham, Batman: The Black Mirror, Batman: The Court of Owls, Demo and the wonderfully off-the-wall Kill Shakespeare graphic novels.
Make sure you get there – it's the perfect way to warm up for the weekend!