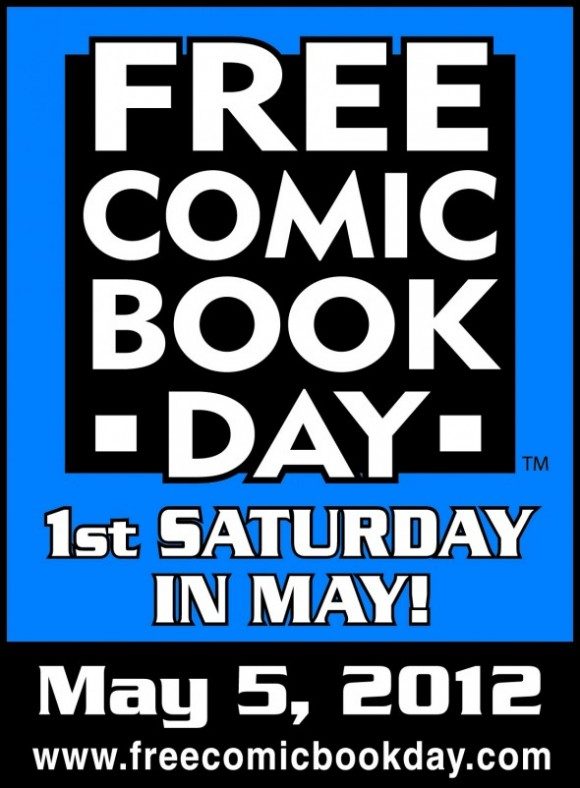 Philip Tan, Sterling Gates, Bernard Chang, Dan Panosian, and many more sign on Saturday May 5, 2012 or Free Comic Book Day!
List of Talents and Events:
– PHILIP TAN (DC Comics: Savage Hawkman, He-Man & Masters of Universe)
– STERLING GATES (DC Comics: Hawk & Dove, Flashpoint Kid Flash)
– DAN PANOSIAN (DC Comics/Image: GI Combat, Conan)
– BERNARD CHANG (DC Comics: Demon Knights)
– VINCE HERNANDEZ (Aspen Comics: Fathom Kiani)
– DANNY MIKI (Marvel/Crimelab Syndicate: Avengers Assemble, Fearless, Incredible Hulk)
– ALLEN MARTINEZ (Marvel/Crimelab Syndicate: Hulk, X-Men Legacy, Iron Man Legacy)
– DEAN WHITE (Marvel: Kick Ass, Uncanny X-Force)
– RICHARD ISANOVE (Marvel: Dark Tower)
– MARCO GALLI (Marvel/Crimelab Syndicate: Venom, Artifacts, Forgotten Realms)
– MICHAEL ALAN NELSON (Boom Studios: Valen Outcast, 28 Days Later)
– CHRIS "DOC" WYATT (Arcana: Creepsville -coming soon)
– SHAWN DePASQUALE (Arcana: Space, MN graphic novel)
– ERIK HENDRIX (Arcana: SideShows Graphic Novel)
– JOHN NARCOMEY (Draw Hard Comics: Dust, Smart Bullets)
– JAMES NINNESS (Semantink: Dust, Mythoi, The Undergrounds)
– JOE PEZZULA (Semantink: Sim-I, The Undergrounds)
– MICHAEL FOUNTAIN (Semantink: Drace Grey, The Undergrounds)
– DANIEL TOUCHET (Semantink: Sim-I, The Undergrounds)
– MARCEL LOSADA (Semantink: The Undergrounds)
– JULIAN AGUILERA (Coat of Arms Comics: Blackbeard, Jurassic Strike Force)
– KI KIM (Crimelab Syndicate)
– AJ HERRERA (Forbidden Panel: ZKS)
– JUSTIN WHITE (Forbidden Panel: ZKS)
– DANIEL WHITFIELD (Forbidden Panel: The Plagued)
– CAMILLE ALARAS (Forbidden Panel: The Plagued)
– JR LOPEZ (Forbidden Panel: El Super Maximo)
– LOU GUEVARA (Forbidden Panel: Blackjack Slappers)
– APOSCAR CRUZ (W3RKSHOP) www.w3rkshop.com
– JIMMY PURCELL (Been Better Comic) www.beenbettercomic.com
– KIRK KUSHIN (Forcewerks: OZopolis)
– DAN MENDOZA (Toxiccandie) www.zombiegirl
– ZEN (HCMP) www.hiconmedia.com
– DANI DIXON (Tumbleweed Press: M.I.S.//ing)
– STEPHANIE LESNIAK (Scraps Pictures: Blazin Brandy)
– ROBERT ZAILO (Local Artist)
– ART LOPEZ (Arte Cabalturo: Mexican American Tribal Pop Art)
– GRIM KING (Local Artist: Fantasy and SciFi Art)
– AUBREY MIRANDA (Local Artist)
– GEO BRAWN (Brawn Graphix Designs: Everdance)
Charitable Event   FANBOYS vs ZOMBIES Dunk Booth benefitting CBLDF   Come fight back the zombie horde while donating to a worthy cause.. but wait you don't throw softballs at zombies.. WE HAVE THE POWER OF THOR to conquer them!   Blood Drive for Lifestream (All donors get EVERY free comic available)       Main Event – Wrestling!!!   Join 4 Color Fantasies and NWA Wrestling for the fun and chaos of professional wrestling!!   Demos to be held all day       Costume characters from:
– Star Wars 501st Legion "Vader's Fist"   – Cobra Nightwatch (GI Joe)   – Inland Empire Fan Force Star Wars fan club   – DC, Marvel Characters including Batman, Flash, Green Lantern
Community Partners   – Rancho Cucamonga Library   – Library cards and kids programs   – Mobeck Farmers Insurance   – M.I.L.K. Child Loss Prevention kits   – Edwards Ontario 22 Palace   – Raffle movie passes and posters       Activities   – FACE PAINTING   – SUPERHERO BOUNCER   – COLORING CONTEST   – RAFFLES   – FREE HOT DOGS   – FREE NACHOS   – FREE BALLONS   – FREE FUN FOR ALL!!!   – AND OF COURSE…. FREE COMICS!!!!!
4 Color Fantasies 7
172 Archibald Ave, Rancho Cucamonga, CA 91701