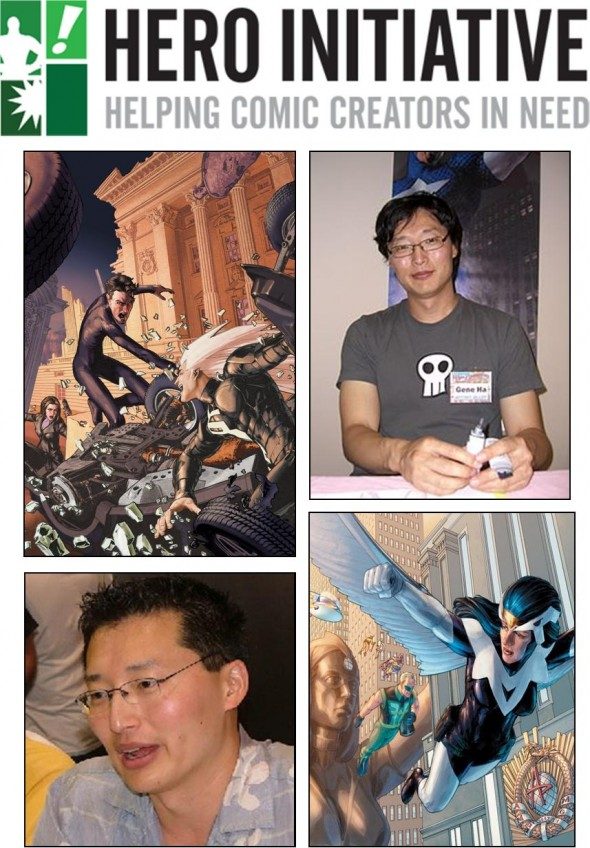 Gene Ha signs at Graham Crackers Comics on Saturday, March 24, 2012 from 5:00pm – 7:30pm.
Press Release:
Meet Artist Gene Ha (Top Ten, Flashpoint: Project Superman, the upcoming Justice League #7) and help support the HERO INITIATIVE!
There will be snacks, refreshments, and pizza provided to all participants. There are two levels of participation for this event:
For $29 you get a HERO Initiative one-year membership plus the meet and greet with Gene
or
For $99, a Silver HERO one-year membership, a FREE New Avengers 100 Project book, discounts on HERO merchandise, and a sketch (of any one character of your choice) from Gene!
Graham Crackers Comics
16030 S. Lincoln Highway, Plainfield, IL 60586