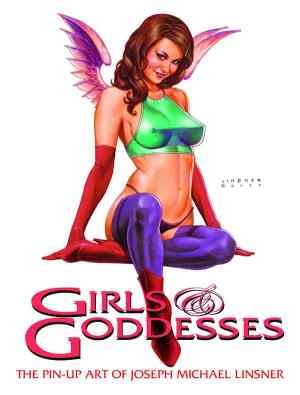 Joseph Michael Linsner and Rahsan Ekedal sign at Dark Delicacies on Thursday March 15, 2012 at 7 p.m.
Press Release:
Black Phoenix Alchemy Lab (BPAL) is proud to present three limited edition scents in partnership with Hero Initiative:
• Dawn: Mourning Victory, part of BPAL's Dawn line
• Cyborg, part of the Grendel line
• Magdalena, part of the Witchblade line.
The three scents will make their debut at a special party Thursday, March 15 at 7 p.m. at Dark Delicacies.
All three perfume oils will retail for $26 each for a 5 ml bottle, and a portion of all proceeds will benefit Hero Initiative, the first federally recognized not-for-profit organization dedicated to helping comic book creators in medical and financial need.
Best of all, Dawn creator Joseph Michael Linsner and Top Cow Productions' Echoes artist Rahsan Ekedal will be in attendance at the party! Don't miss this exclusive evening to get your scents, sketches and signatures!
And fans of Matt Wagner's Grendel will be able to pick up a copy of Hero Comics featuring a Grendel cover for a mere $1, a $4 value!
All three scents will be available to the general public starting April 4th, 2012 at www.blackphoenixalchemylab.com
"As an artist, I've spent the last 20 years trying to animate the world that Dawn lives in. I am thankful to BPAL for bringing another rich dimension of that reality to life," said Joseph Michael Linsner, who will also be Hero Initiative's guest all weekend at WonderCon in Anaheim, CA March 16-18.
"We love working with the Hero Initiative," said Kathy Flynn of Black Phoenix. "All of us at BPAL are huge comic fans, so we really enjoy working with such fabulous creators, and introducing our customers to great comics they may have overlooked. And the cause is so worthwhile; it's something we all can get behind."
Dark Delicacies 
3512 W. Magnolia, Burbank, CA 91505