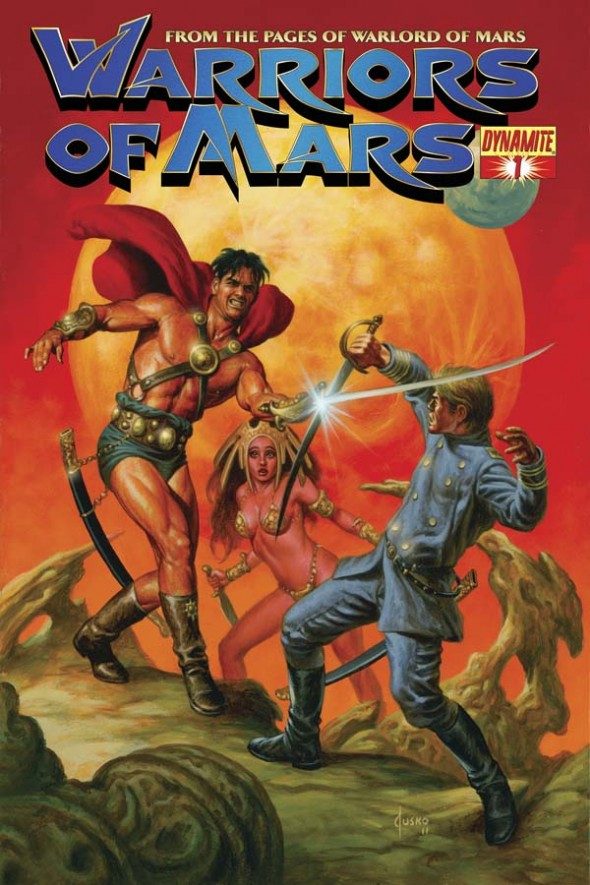 Robert Napton and Karl Altstaetter sign at The Comic Bug on Wednesday, February 1, 2012 at 11am and 5pm.
Press Release:
This WEDNESDAY, meet WARRIORS OF MARS writer ROBERT NAPTON and EMERALD CITY BLUES creator KARL ALTSTAETTER for two heaping cupfuls of Sci-Fantasy fun! There will be swords, damsels, loincloths, a yellow brick road and maybe even Toto!
TWO SHOWTIMES! 11 am to 2 pm and then again from 5 pm to 8 pm
WARRIORS OF MARS
FROM THE PAGES OF WARLORD OF MARS! Before John Carter, another Earthman visited the Red planet: Lt. Gullivar Jones. Now these legendary Warriors are brought together for a new series!
EMERALD CITY BLUES
A dark re-imagining of The Wizard of Oz that explores our connection to what we create and what happens to our dreams and ideas once they take on a life of their own.
The Comic Bug
1807 Manhattan Beach Boulevard, Manhattan Beach, CA 90266