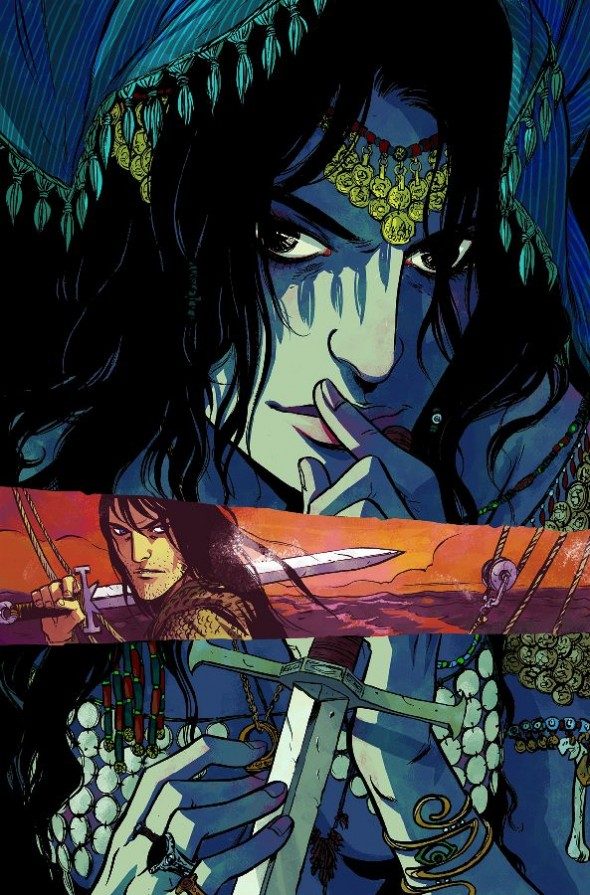 Writer Brian Wood and artist Becky Cloonan sign at Midtown Comics Downtown on Wednesday, February 8, 2012 from 6:00pm until 7:00pm!
CONAN THE BARBARIAN #1Writer: Brian Wood Artist: Becky Cloonan
…
Publication Date: February 08, 2012
In this sweeping adaptation of Robert E. Howard's fan-favorite "Queen of the Black Coast," Conan turns his back on the civilized world and takes to the high seas alongside the pirate queen Bêlit, setting the stage for an epic of romance, terror, and swashbuckling. This is Conan as you've never seen him, with the combination of one of Robert E. Howard's greatest tales and the most dynamic creative team in comics!
* A perfect jumping-on point for new readers!
*A bold, fresh take on the Cimmerian.
* "Queen of the Black Coast" is the most-requested Conan adaptation!
Midtown Comics
64 Fulton Street, New York, NY