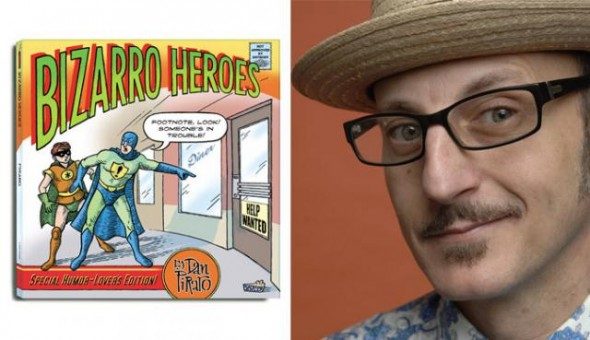 Dan Piraro appears at MoCCA on Tuesday November 22, 2011 from 7 – 9pm.
Admission: $12/ $10 for MoCCA Members
Acclaimed cartoonist DAN PIRARO, creator of BIZARRO will signand discuss his book BIZARRO HEROES at the Museum of Comic & Cartoon Art – MoCCA. The book is a collection of his superhero themed spoofs from the last 25 years of BIZARRO, published through Last Gasp Comics.
 
Also, if you're good… there may even be antics, Q& A and a slideshow of some of the panels from BIZARRO which has won three consecutive Reuben Awards from the National Cartoonist Society for Best Cartoon Panel of the Year in 1999, 2000, and 2001.
 
For the years 2002 through 2005, Piraro was nominated for the highest award of the NCS, Outstanding Cartoonist of the Year, and received the award in 2009.
Museum of Comic and Cartoon Art
594 Broadway, Suite 401, (btwn. Houston and Prince), New York, NY 10012