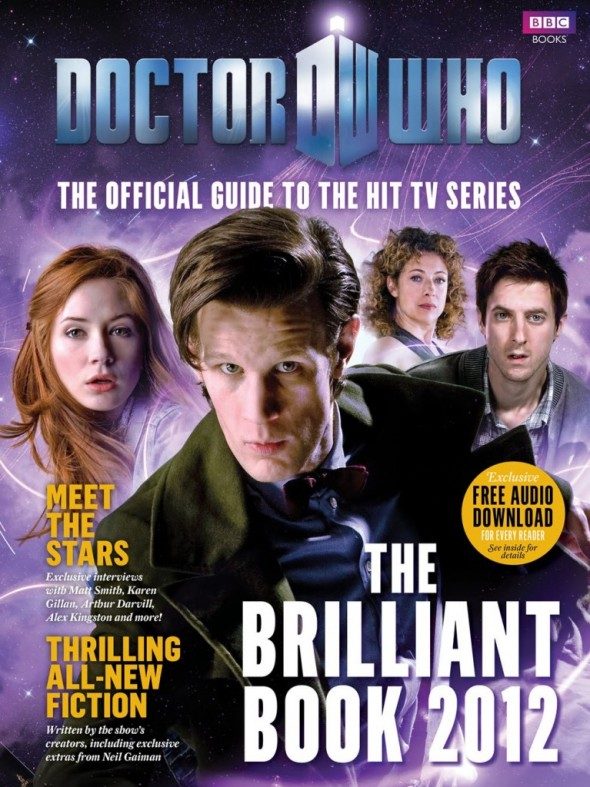 Steven Moffat and several Doctor Who writers sign at Forbidden Planet on Wednesday, November 30th!
Press Release:
We have a brilliant signing event for THE BRILLIANT BOOK OF DOCTOR WHO 2012 at the Forbidden Planet Megastore, 179 Shaftesbury Avenue, London, WC2H 8JR, on Wednesday 30th November from 6 – 7pm.
Packed with unseen photographs and original artwork and illustrations, The Brilliant Book of Doctor Who 2012 is your indispensable guide to Series 6 of Doctor Who.
Guests at our brilliant event will include contributors to the book JASON ARNOPP, DAVID BAILEY, BENJAMIN COOK, JAMES GOSS and DAVID LLEWELLYN along with editor CLAYTON HICKMAN and designer PAUL LANG.
As if that were not enough, they will be joined by three scriptwriters from Doctor Who Season Six, MARK GATISS, TOM McRAE and GARETH ROBERTS – plus GARY RUSSELL will be there to sign 'The Doctor Who Encyclopedia'!
We are also delighted to announce that STEVEN MOFFAT award winning head writer and executive producer will be joining us.
Please note that, due to time constraints, we may have to place limits on the amount of items to be signed. Due to unavoidable work commitments the line up may be subject to change. Please check our website for the latest information.