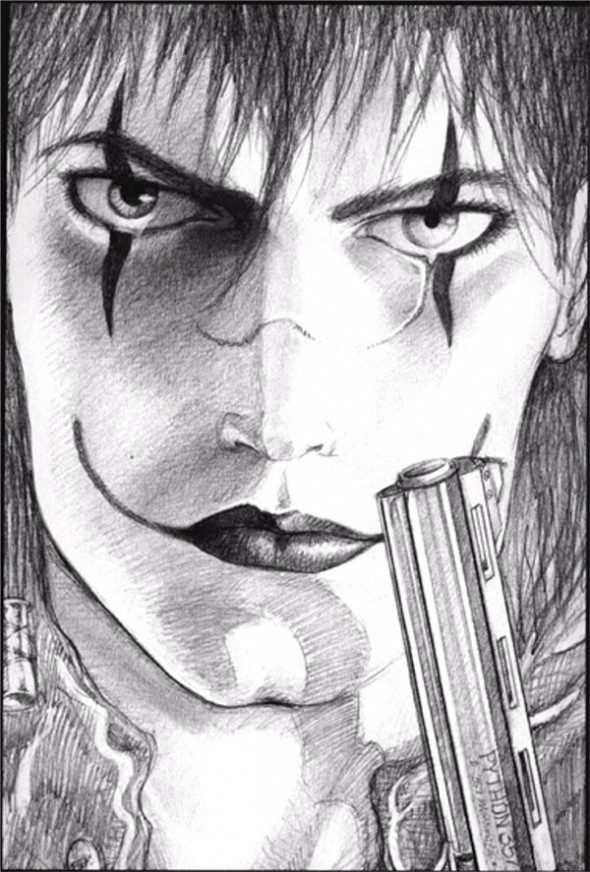 Press Release:

The 25th Anniversary show is THIS WEEKEND, Oct 29-30 in Richmond
Dear Brett,
This is Brett from the VA Comicon…Man-o-man am I excited about the show coming up this wekend in Richmond, VA on Oct 29-30!
So many exciting things to announce…from a Female Super-hero figure modeling course on Saturday, to MORE exclusive comics you can ONLY get at the show (like the TMNT Variant with the LEE Momument on the Christmas themed cover, to the Sexiest Witchblade cover EVER)!
It all happens THIS weekend in Richmond, VA! Don't miss the Charity Art auction on Saturday to Benefit the Hero Initiative, and the $500 Cash Costume contest on Sunday…$250 for best group, and $250 best overall. Scope the links below!
Stories Comics in Richmond has been kind enough to donate two $50 Gift Cards for the youth prices (12 and under)…one for best group, and one for best overall!
We have an awesome lineup of lectures this year, including a frank conversation about Hollywood with James O Barr (the creator of the Crow), and a round-table GI Joe talk with Larry Hama, Herb Trimpe and SL Gallant! Check out all of the links! The show will be GREAT! Go to our website for the schedule!
Finally, a reminder Children 12 and under are FREE, and everyone else is $10 for the entire weekend! SKIP THE LINES! Pick up your advance ticket today at the website, and get in 1 hour earlier on Saturday to boot!
Children of advance ticket holders get in early for FREE!
Check out the headlines below for more fun at our upcoming show! THIS WEEKEND. All info and tickets are at our website. WHEW!
-Brett
Check out these quick links for more info!Many updates to exclusives!We added Arthur "Zombie King" Suydam to the guest list!

Hero Initiative Original Art Auction info!

Lecture Schedule! SMALL PRESS updates!
Become a fan of us on Facebook to be in the KNOW, here are the most recent posts our fans were lucky enough to be in the know:
Please remember, this show is being self-financed by me, Brett Carreras, and is being operated completely as not-for-profit. We do have a VERY limited number of tables still available both days…if your company would like to be a part of Virginia's BEST comic book show EVER in 25 years, we would love to hear from you!
I look forward to seeing everyone at the show!
Sincerely,
Brett Carreras
VA Comicon
A reminder, we are at the CROWNE PLAZA WEST in Richmond, VA, which is NOT the same location as last-year's show…We have sold the room to capacity the last two years…the best way to not have to WAIT in in line is to pick up an advance ticket for only $10, the same price as at the front door. Thanks!
Kids 12 and under areFREE!

We LOVE having families come to the VA Comicon! In fact, we want WHOLE GROUP participation…That's why we have a GROUP cash prize on Sunday for our costume contest!

Remember…Kids 12 and under are FREE the whole weekend with paid parent admission! 

Getting an ADVANCE Ticket? Your child can get in 1 hour early with you FREE of charge as well! Online sales will stop on Thursday, so you only have DAYS to take advantage! Get one NOW!

OFFER GOOD ALL DAY SATURDAY AND SUNDAY OCT 29-30