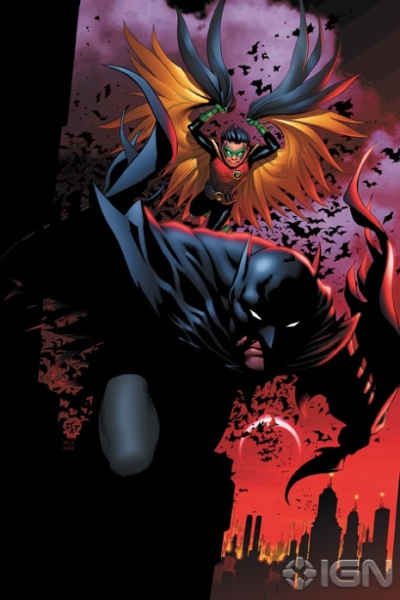 Inker Mick Gray signs at Illusive Comics  on Thursday, September 15th, 2011 from 5:00pm – 8:00pm!
Press Release:
DC Comics' New 52 has people talking — and heading back into comics shops! Several of the comics have sold out on the day of release, and this week, DC relaunches Batman & Robin #1.
To celebrate, Illusive Comics & Games will host Bay Area-based inker Mick Gray signing copies of the sure-to-sell-out book. Gray has worked on some of the most critically acclaimed and popular comics of the past two decades, including the Eisner Award-winning Promethea, the graphic novel The Joker, the recent Jonah Hex #70 as well as issues of The Punisher, Amazing Spider-Man, X-Men, Hawkman, Batman, Green Lantern, and Detective Comics.
Illusive Comics & Games is the biggest and most friendly comic book and gaming shop in the Silicon Valley, featuring the largest comic selection in the South Bay and game playing several nights a week. Located at 2725 El Camino Real, Suite 105 in Santa Clara, Illusive also offers worldwide shipping of store merchandise.
Illusive Comics
2725 El Camino Real, Suite 105, Santa Clara, CA 95051