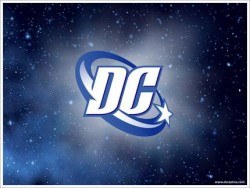 Marv Wolfman, Rob Liefeld, Sterling Gates, and JT Krul sign on Wednesday, September 21 from 6:00pm – 8:00pm.
Press Release:
On Wednesday September 21st, Collector's Paradise Comics & Gallery would love to invite you to our beautiful new Pasadena store, for a signing of all signings, to commemorate release of several new exciting titles from the DC NEW 52 Relaunch and the TEEN TITANS GAMES HC. From 6pm to 8pm, we are proud to host four FANTASTIC Creators and great friends of the stores, and showcase their new books for all of you who can make it to t…he event:
ROB LIEFELD – Rob Liefeld had childhood dream to draw comic books. As a teenager, he fulfilled that dream and began working for Marvel Comics X-men titles and introducing the world to Deadpool, Cable and X-Force! In 1992 Rob, with his other artist friends, launched Image Comics with the debt of the popular Youngblood franchise. This year, Rob launched THE INFINITE with co-creator and writer Robert Kirkman, and is now returning to HAWK & DOVE with Sterling Gates as part of DC's NEW 52 Relaunch.
STERLING GATES started at DC comics writing a couple of short Green Lantern stories, which led to a stint on Green Lantern Corps, and then a regular gig on Supergirl. With DC's new relaunch, Gates is taking over the reigns of HAWK & DOVE.
JT KRUL – already a huge store favorite at Collector's Paradise, JT's meteoric rise to fame in the last couple of years has been fantastic to watch. Starting out at Aspen Comics where he took over writing of Fathom & Soulfire after Michael Turner's untimely death, JT's writing got noticed by DC Comics, who, after a few one shots and small assignments, gave JT his biggest break, relaunching Green Arrow and taking over Teen Titans. With DC's relaunch, JT adds Captain Atom to his Green Arrow assignment.
We are also SUPER PROUD to host, for the first time in Pasadena, our dear friend, a Comic Book Industry LEGEND, Marv Wolfman, to commemorate release of his instant Classic Hardcover Graphic Novel – "Teen Titans: Games", drawn by George Perez. Marv is a true legend of our industry, the writer of Crisis of Infinite Earth, co-creator or creator of a huge amount of most popular comic book characters, including : Teen Titans (with George Perez), Black Cat, Blade, Nova, Nightwing, Deathstroke, Bullseye and countless others.
Collector's Paradise
319 S. Arroyo Parkway, Unit 4, Pasadena, CA