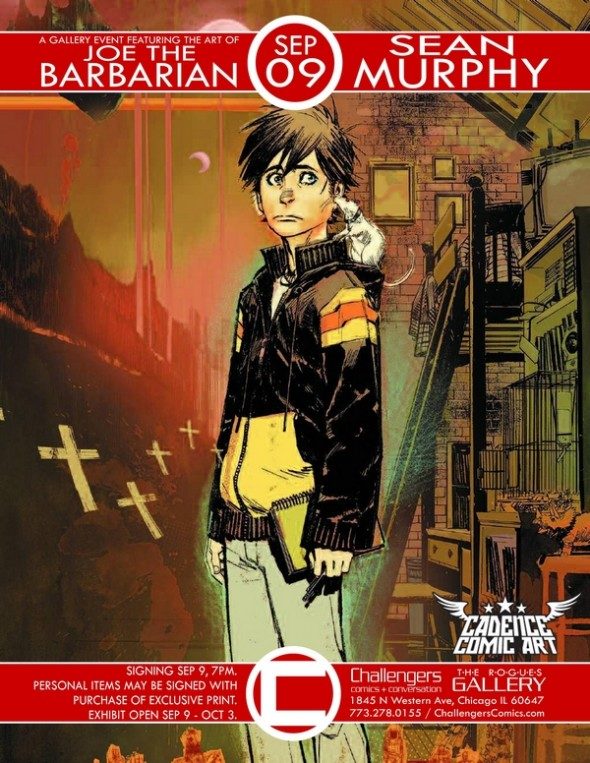 Sean Murphy appears on Friday, September 9th, from 7pm – 10pm, signing copies of the brand new JOE THE BARBARIAN hardcover as well as an exclusive 11″x17″ limited edition print.
Sean will exhibit artwork from Vertigo's "JOE THE BARBARIAN" and "HELLBLAZER: CITY OF DEMONS" mini-series and work from throughout his amazing and really, just beginning, career.
*All artwork is For Sale and will be displayed for 4 weeks, but buyers will not take possession of the art until the end of the show. All purchased work will be marked as "SOLD" but kept on display for the length of the exhibit (October 2nd).
Challengers Comics
1845 N. Western Ave, Chicago, IL 60647