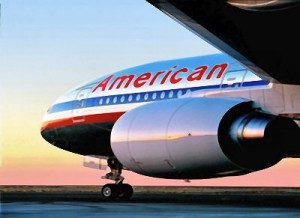 Press Release:
The New York Anime Festival and New York Comic Con are proud to Partner with American Airlines as our Official Airline. Many of our guests will be traveling this year on American, but this partnership isn't just for creators. American, NYCC, and NYAF are proud to offer a special discount for any travel for fans, professionals, and exhibitors, too!
If you book on American through NYAF and NYCC, we're proud to offer you a 7% discount.
This special discount is available on flights on American Airlines, American Eagle, and American Connection between October 10th and 19th, 2011. To book travel with this discount, simply visit www.aa.com/group and enter code 17H1BL. Don't want to book online? Call 1-800-433-1790 from anywhere in the US with the code handy. And, if you're traveling internationally, contact your local reservation number and mention our discount code.
A big thanks to our friends at American!