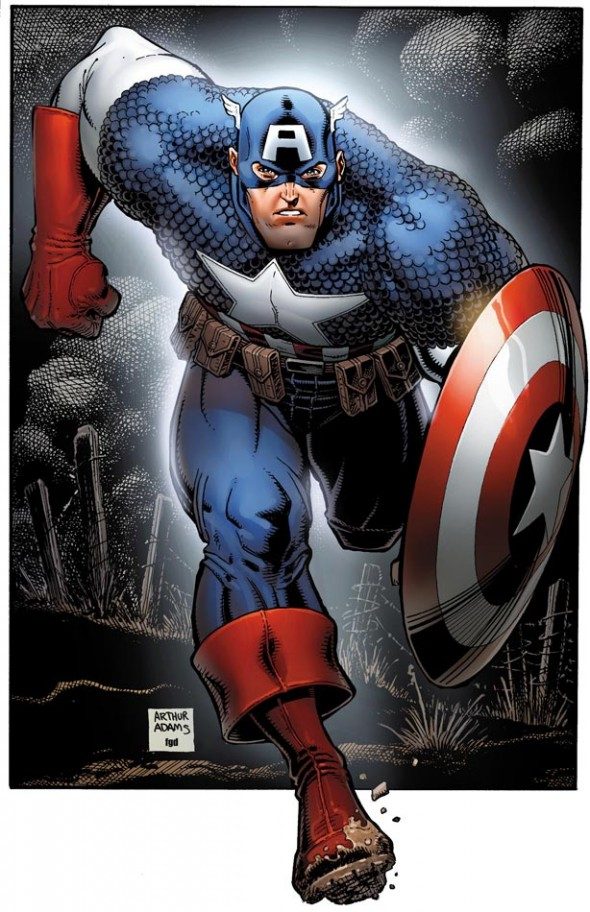 Writer
Mark Waid
appears at Austin Books & Comics on Saturday, July 30 at 4pm to meet
Captain America
comic series fans and sign books!
In addition to Captain America and its Sentinel of Liberty spinoff, Mark Waid's Marvel contributions include stints in Deadpool, Fantastic Four, X-Men-centric Onslaught, and Ka-Zar. In 1997, he collaborated with painter Alex Ross on DC's historic Kingdom Come, earning an Eisner Award for Best Limited Series; in a similar vein, he co-created DC's Elseworlds franchise. Waid revisited the JLA's early days in JLA: Year One and re-rewrote the Man of Tomorrow's biography in Superman: Birthright.
Participate in our Captain America costume contest and you have a chance to win a Regal Cinema family 4-pack.
Event partners include MARVEL Comics, Lucy in Disguise with Diamonds, Regal Cinemas and SCARE For a CURE.
Austin Books & Comics and Regal Gateway are the only locations in Austin where you will have a chance to meet and talk with Mark Waid, so mark your calendars now!