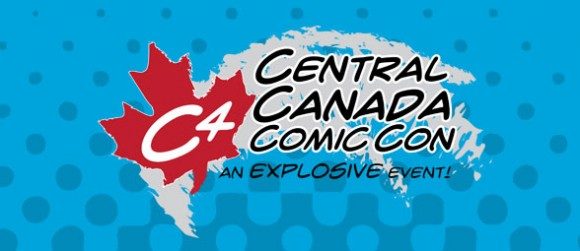 It was recently noticed that Wizard had removed the Central Canada Comic Con, the Winnipeg-based convention, from the lineup of shows on their website.
As they say, though, "the show must go on," and River City Conventions has stepped up to take over the convention, making the following statement on the c4con.com website:
Greetings, congoers, exhibitors, artists, volunteers, and fans!

The 2011 Central Canada Comic Con is still on! The event will be happening at the Winnipeg Convention Centre on October 28, 29, and 30, 2011.
You may have heard that Wizard World will no longer be holding a comic convention in Winnipeg in the fall. This is true, and Wizard World has pulled its involvement with the event.
However, the great team from River City Conventions will be holding the Central Canada Comic Con in their place, and it will take place on its previously announced dates: October 28th, 29th, and 30th, 2011 at the Winnipeg Convention Centre. We'll be announcing our new guests and more information soon, so please visit http://www.c4con.com regularly!
You can look forward to great guests, a massive exhibitor room, thrilling gaming, an amazing artist alley, fun contests, crazy costumes, and so much more at the 2011 Central Canada Comic Con! We hope to see you there!
Those who have pre-registered for tickets, exhibitor booths, artist alley tables, etc. with Wizard World are encouraged to contact Wizard World regarding refunds. Unfortunately, you will need to re-register for the event. We'll have information soon on costs and registering.
Want to help us out in making this the best convention yet? Please contactinfo@cccomiccon.com to sign up as a volunteer! We can use help in a variety of different areas, from pre-planning to day-of-event helpers – just email and we'll work together to make this the best convention ever!