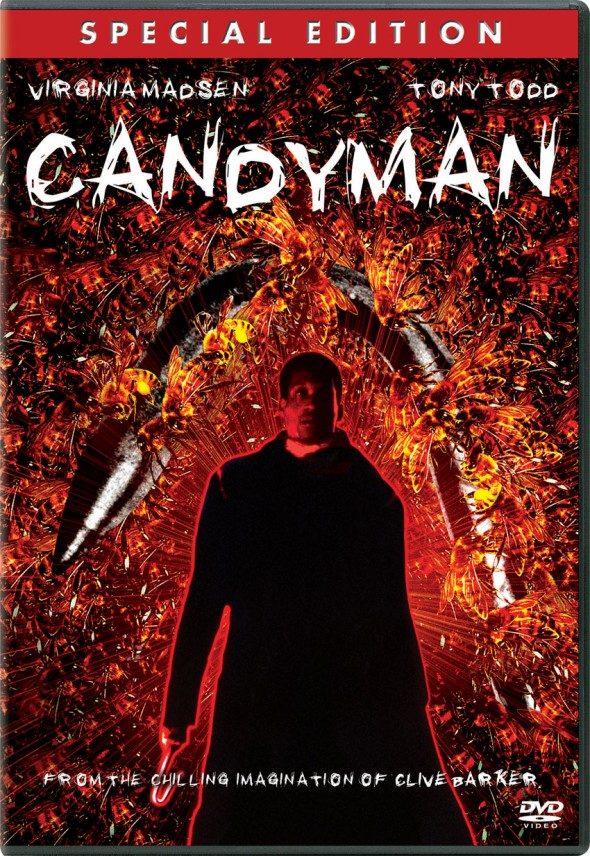 Press Release:
HORROR FILM STAR TONY TODD TO ATTEND THE STEEL CITY CON
Pittsburgh, — Orangestone Promotions, Inc., promoters of the Pittsburgh based convention called the Steel City Con ( http://www.steelcitycon.com) is celebrating 22 years as Pennsylvania's Largest Toy, Comic Book and Pop Culture Show on July 29-31, 2011 at the Monroeville Convention Center with a special appearances of from Classic TV and movie celebrity guests. The Steel City Con is known for bringing rare celebrity signing appearances into the Pittsburgh market.
Horror Fans should be very excited to know that the Candyman himself, Tony Todd will be attending the upcoming Steel City Con for a special signing appearance. He has appeared in more than 100 screen and television films, and has played opposite many major Hollywood Stars! His movie credits include: Platoon (1986), Night of the Living Dead (1990), Candyman (1992), The Crow (1994), The Rock (1996), Wishmaster (1997), The Final Destination series (2000-2006), and Todd was the voice of The Fallen in Transformers: Revenge of the Fallen and much more.
Classic TV fans will be excited to know that Lindsay Wagner, best known for her role as "Jaime Sommers" from the series The Bionic Woman has agreed to a rare signing appearance. Lindsay Wagner's signing appearance presents a chance for fans to meet this Emmy Award winning actress. Superman fans will want to meet Margot Kidder, who portrayed "Lois Lane" in all 4 Superman films which featured Christopher Reeves as Superman. Star Wars fans will have an opportunity to meet Jeremy Bulloch, who was "Boba Fett" in the classic Star Wars films. Additionally, Star Wars fans will be able to meet Richard LeParmentier, who portrayed "Admiral Motti." Other celebrity guests include Torrie Wilson (former WWE Diva); Dennis Haskins ("Principal Belding" from Saved By The Bell). Additionally, many Comic Book Artists, Creators, Illustrators will be present to meet attendees.
Attendees can expect to see hundreds of dealer tables selling millions of toys, comic books, diecast, Anime, Action Figures, dolls, statues, G.I. Joe, Star Wars, posters, artwork and much more. Many Pop Culture fans are tired of paying high admission fees just to walk into a big show. The Steel City Con offers attendees one of the biggest shows in the United States at a low price. With vendor space offered at a low cost dealers are able to sell their items to attendees for much less than conventions that charge a huge amount of money for dealer space. Anyone interested in finding out more about the Steel City Con can go to http://www.steelcitycon.com