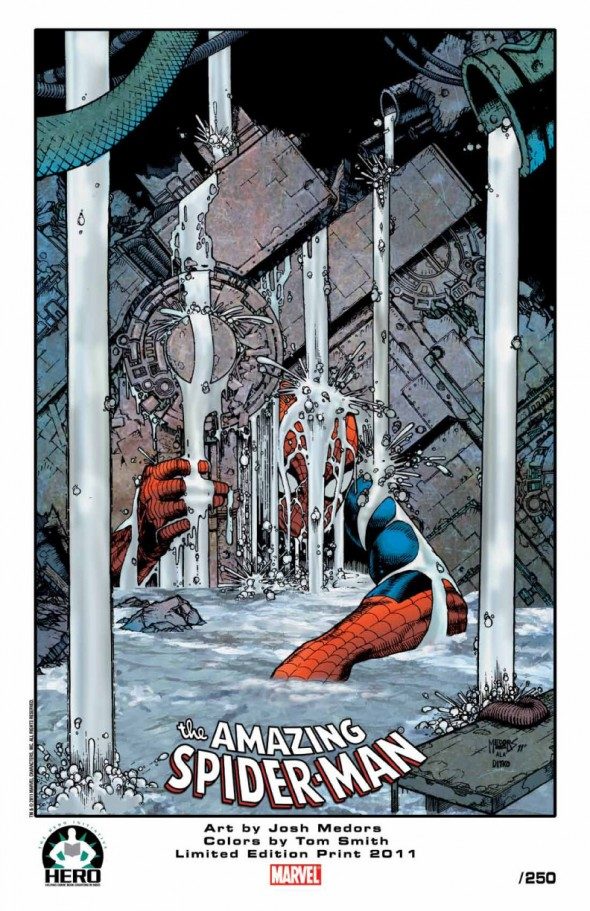 Press Release:
STAN LEE TEAMS UP WITH HERO INITIATIVE ON FREE COMIC BOOK DAY
Free Comic Book Day, May 7, is just around the corner and as many are rushing to the stores to get the latest freebies, some are just excited to celebrate another day. Comic artist Josh Medors has been struggling with a rare form of spinal cancer for many years now, and what was once in remission has recently returned. As tragic as this news is, one thing is certain in the comic industry—there is no shortage of superheroes, on paper and in real life.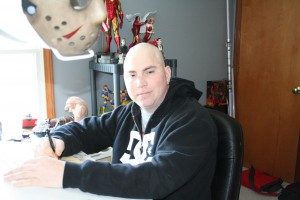 Stan Lee has become an international icon for creating the beloved comic hero Spider-Man, and now he's the one who's a superhero. Stan Lee is doing his own Marvel-Team Up courtesy of the Hero Initiative. Hero and Marvel Comics are issuing a print of an original Josh Medors Spider-Man piece. Only 250 of these prints will be made available, and only 50 of these will be signed by Stan Lee himself. Copies of this exclusive print will be made available first at Packrat Comics in Columbus, Ohio during their free comic book day celebration and will be available online at www.packratcomics.blogspot.com.
"We are thrilled to make the Hero Initiative our 2011 charity for Free Comic Book Day as this year, helping a local artist brings it too close to home" said Jamie Colegrove, owner of Packrat Comics. Colegrove continued "Over the past year we have helped raise over $2500 to help Josh with his medical bills and with Stan Lee's help we hope to raise even more, allowing Josh to heal and focus on his family instead of worrying about the costly medications and therapies associated with his cancer."
In addition to hosting Josh Medors and the Hero Initiative, a rare appearance by voice actor Billy West of Futurama fame, Nick Jones real life US Marine turned superhero Marine Green Lantern Corps member John Stewart in the upcoming live action Green Lantern movie, and Nicholas Brendon, Xander Harris of Buffy the Vampire fame will on be on hand for autographs and photos.
The Hero Initiative creates a financial safety net for comic creators who may need emergency medical aid, financial support for essentials of life, and an avenue back into paying work. Since inception, the Hero Initiative has been fortunate enough to benefit over 40 creators and their families with over $400,000 worth of much-needed aid, fueled by contributions! It's a chance for everyone to become the hero and give back something to the people who have given so much enjoyment.
In addition to the many celebrity guests, Packrat will host an array of comic creators, including Steve Scott, Chris Sprouse and Jamie Snell, a carnival of activities for kids with a bounce house and face painting, a free concert with several local bands and stand up comedians and a live wrestling event.
So on Saturday, May 7th, stop by your local comic shop, get a free comic, have some fun and be the superhero to someone else by giving a bit back.
For additional information contact Jamie Colegrove at (614) 527-8450 or via email at packratcomics@sbcglobal.net.
Established in 1993, Packrat Comics is a premier full service comic book store family owned and operated by Jamie & Teresa Colegrove serving all of central Ohio.