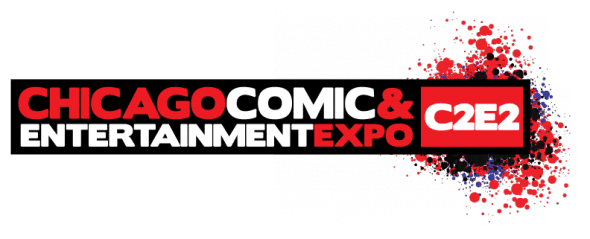 Press Release:
VIP TICKETS FOR CHICAGO COMIC AND ENTERTAINMENT EXPO ON SALE DECEMBER 10, 2010
VIP Ticket Serves as Exclusive 3-Day Weekend Pass
Norwalk, CT, December 9, 2010: Officials at Chicago Comic and Entertainment Expo (C2E2) have announced that VIP tickets for C2E2 will go on sale at 12 noon Friday, December 10, 2010. As always, there will be a limited number of tickets available so customers are encouraged to buy their tickets quickly. The tickets may be purchased via the C2E2 web site, www.c2e2.com.
The Chicago Comic and Entertainment Expo, which had its debut in Chicago last year, will take place March 18 – 20, 2011 at the McCormick Place Convention Center.
The VIP Ticket cost is $150 and its privileges include:
* An exclusive badge that functions as a 3-day pass
* First access to the show floor (Note: this is not early access. VIP's will be allowed on the floor first, but not early.)
* Official C2E2 Show Poster signed by Ivan Reis
* VIP Lounge (private coat check, private ATM, refreshments, lounge area)
* Oversized re-usable C2E2 shopping bag
* Marvel C2E2 variant comic
* 10% discount on all C2E2 show store merchandise
Regular tickets for C2E2 may also be purchased at www.c2e2.com. Other information about the show, as well as news about ReedPOP, which also organizes New York Comic Con (NYCC) is available at Lance Fensterman's blog, www.mediumatlarge.net.
ABOUT REEDPOP: ReedPOP is a boutique group within Reed Exhibitions which is exclusively devoted to organizing events, launching and acquiring new shows, and partnering with premium brands in the pop culture arena. ReedPOP is dedicated to producing celebrations of popular culture throughout the world that transcend ordinary events by providing unique access and dynamic personal experiences for consumers and fans. The ReedPOP portfolio includes: New York Comic Con (NYCC), Chicago Comic and Entertainment Expo (C2E2), Penny Arcade Expo (PAX) East & West, Star Wars Celebration V, New York Anime Festival (NYAF), and UFC Fan Expo. The staff at ReedPOP is a fan based group of professionals producing shows for other fans, thus making them uniquely qualified to service those with whom they share a common passion. ReedPOP is focused on bringing its expertise and knowledge to world communities in North America, South America, Asia and Europe.