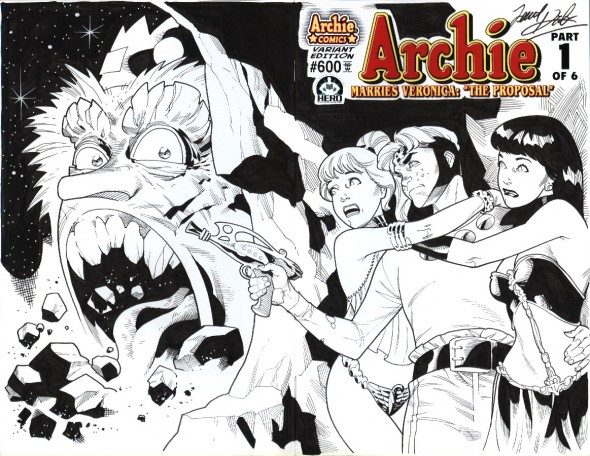 Press Release:

Hero Initiative celebrates Mid-Ohio Con's 30th year!
Archie Comics, New Fragrance from Black Phoenix Alchemy Lab and more!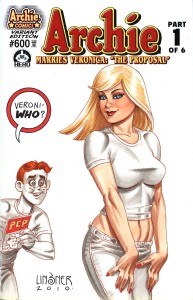 For Immediate Release: (November 2, 2010) Hero Initiative will celebrate Mid-Ohio Con's 30th year as one of America's longest-running and most successful comic book and pop-culture conventions! It's happening this weekend, November 6-7 in Exhibit Hall E of the Greater Columbus Convention Center, 400 North High Street, Columbus, OH For tickets visit http://midohiocon.blogspot.com/. In celebration, Hero Initiative, the non-profit organization that helps comic creators in medical and financial need, will have signings and live sketching by special guests at its booth.
We have excellent news for the BPAL fans out there! Heroine, the new scent from Black Phoenix Alchemy Lab featuring the great new Adam Hughes label, will be available at the con! Heroine is the first scent created specifically for The Hero Initiative, and features Nepalese amber, East African patchouli, dark musk, apple blossom, petit grain, aged leather, skin musk, and rhubarb. Heroine will be available for $25 at the con, and will be $26 when it goes live on the BPAL site in late November.
While getting a sketch, a couple of signatures and smelling amazing, you can browse the next six highly anticipated Hero Initiative original Archie #600 covers that are for sale! The next six available—from artists Norm Breyfogle, Agnes Garbowska, Leonard Kirk, Joseph Linsner, Al Milgrom and Aaron Sowd—will be on display at Hero's Mid-Ohio booth as they're simultaneously up for auction on eBay! Check out: http://search.ebay.com/_W0QQsassZheroinitiativeQQhtZ-1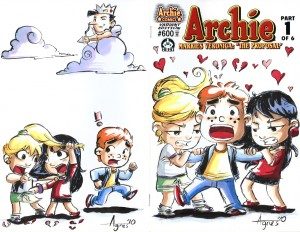 Sketching and signing schedule as follows:
SAT, Nov. 6 10-6
1130-1230: Kurt Busiek
130-230: Herb Trimpe
SUN, Nov. 7
1030-1130: Matt Wagner
About The Hero Initiative
The Hero Initiative is the first-ever federally chartered not-for-profit corporation dedicated strictly to helping comic book creators in need. Hero creates a financial safety net for yesterday's creators who may need emergency medical aid, financial support for essentials of life, and an avenue back into paying work. It's a chance for all of us to give back something to the people who have given us so much enjoyment.
Since its inception, The Hero Initiative has had the good fortune to grant over $400,000 to the comic book veterans who have paved the way for those in the industry today. For more information, visit www.heroinitiative.org or call 626-676-6354.