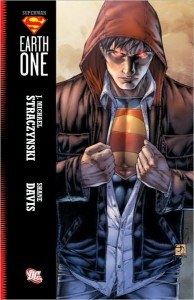 J. Michael Straczynski celebrates the release of his all-new graphic novel SUPERMAN: EARTH-ONE at Earth-2 Comics! The much-anticipated new work by Straczynski and artist Shane Davis is expected to be one of the biggest books of the year!
JMS will be signing books and talking with fans on Wednesday October 27th at the Sherman Oaks location from 6 p.m. to 8 p.m.
Refreshments will be served!
Earth-2 Comics
15017 Ventura Blvd, Sherman Oaks, CA 91403