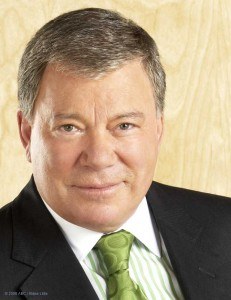 Press Release:
To begin with, we have our first media guest, none other than the original Captain James T. Kirk – WILLIAM SHATNER! Mr. Shatner will be appearing Saturday only, with a possible Sunday appearance depending on his schedule. Our media announcements are just beginning, but what better way to kick it off than with a bang!
In terms of comic guests, we have a number of guests who are making their very first appearance at ECCC, including: GEOF DARROW (The Matrix), MIKE MCKONE (Avengers), JONATHAN HICKMAN (Fantastic Four), GUY DAVIS & JOHN ARCUDI (B.P.R.D.), DAN SLOTT (Amazing Spider-Man), YANICK PAQUETTE (Batman), CLIFF CHIANG (Detective Comics) and returning favorites like STEVE MCNIVEN (Old Man Logan), J.G. JONES (Wanted), JIM CHEUNG (Young Avengers), FRANK CHO (Ultimates), MIKE CHOI (X-Force), MARK BROOKS (X-Men), ERIK LARSEN (Savage Dragon) and many more. You can view the complete list here…
Lots more announcements coming soon, as always, stay tuned here and also check us out on Twitter http://www.twitter.com/emeraldcitycon and the ECCC website for the latest updates!