Press Release:
SAW Cuts into Toronto Comic Con
NEW YORK, March 18, 2010 – SAW fans can experience the truly terrifying world of Jigsaw firsthand.  Come to the Toronto Comic Con March 26-28 at the Direct Energy Centre and experience the opportunity of a life-time – meet SAW star Costas Mandylor ("Hoffman") and other actors from the SAW horror franchise. Twisted Pictures and Lionsgate are set to release the seventh installment of the SAW franchise in theaters on October 22, 2010, and Maple Pictures will distribute the film in Canada. This SAW event in Toronto, Canada will be the first in a yearlong SAW Comic Con Tour that no SAW fan will want to miss.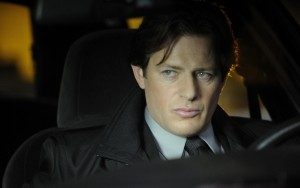 The SAW franchise will be the anchor of the new horror pavilion at Wizard Comic Cons all across North America.
The seventh installment is currently filming in Toronto.  Mandylor and other cast members (to be announced shortly) will sign autographs and conduct a special Q&A session.  Rare and never-before-seen props from the SAW movies will also be on display.
"Meeting Costas Mandylor and other members of the SAW cast at our Toronto Comic Con gives fans a truly unique experience," says Gareb Shamus, Wizard Entertainment CEO.  "For everyone here to get an up close taste of SAW is incredible. We're extremely happy that the SAW franchise is providing this rare opportunity to our Wizard Comic Con fans."
The popular SAW franchise follows the terrifying and blood-soaked trail of "Jigsaw." This mastermind constructs horrific "games" in which those who do not appreciate their lives and blessings must fight for survival, thereby teaching the value of life. A SAW movie has been released each year since the original's debut in 2004. SAW is one of the most successful horror movie franchises.
"Fans of the SAW movies will become part of the SAW world at Wizard Comic Con shows in North America over the next year," says Mark Burg and Oren Koules, Co-Founders of Twisted Pictures, and producers of the SAW movies. "This is a unique chance for all of our loyal supporters to get up-close and personal with their favorite SAW actors." Fans will have the rare opportunity to take photos with and get autographs of their favorite SAW stars. They can also go to Question and Answer Sessions and see never-before-seen traps and props from the SAW movies. There will also be plenty of surprises at stops on the yearlong Comic Con tour.
Toronto Comic Con brings together fans of comics, horror, toys, collectibles and offers a chance to see actors, writers, artists and the best each industry has to offer.
For more Toronto Comic Con guest and programming updates, check out our fan page TORONTO COMIC CON on Facebook.
Save up to 15 percent off the price of tickets by ordering your tickets in advance.  Tickets are priced higher at the door.
About Gareb Shamus:
Gareb Shamus founded Wizard Entertainment in 1991. Today, Shamus publishes consumer magazines Wizard, ToyFare, FunFare and numerous books about pop-culture's top talent, comic books and toys. Shamus also produces a North American Comic Con tour.
Wizard World Comic Con Tour:
March 26-28, 2010, Toronto Comic Con, Direct Energy Centre
April 16-18, 2010, Anaheim Comic Con, Anaheim Convention Center
June 11-13, 2010, Philadelphia Comic Con, Pennsylvania Convention Center
August 19-22, 2010, Chicago Comic Con, Donald E. Stephens (Rosemont) Convention Center
October 1-3, 2010, New England Comic Con, John B. Hynes Veterans Memorial Convention Center
October 7-10, 2010, Big Apple Comic Con, Pier 94
October 15-17, 2010, New Jersey Comic Con, New Jersey Convention and Expo Center
November 12-14, 2010, Austin Comic Con, Austin Convention Center
December 3-5, 2010, Atlanta Comic Con, Cobb Galleria Centre
Cincinnati Comic Con, TBD
Cleveland Comic Con, TBD
Nashville Comic Con, TBD