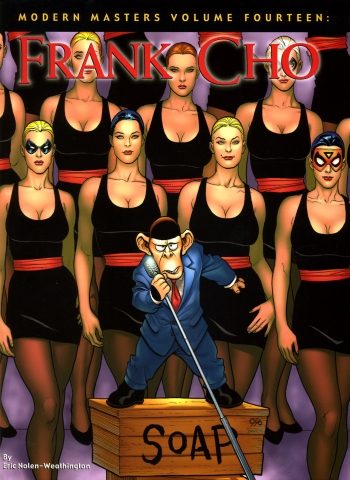 Meet Frank Cho!

Labor Day Grand Opening September 5, 2009
12 p.m. to 5 p.m.
Frank Cho, creator of the nationally syndicated newspaper comic strip Liberty Meadows, is coming to Lake County Sept. 5, 2009, for a rare and exclusive book signing to celebrate the grand opening of the new Comics and Friends comic book store at the Great Lakes Mall in Mentor.
Frank is winner of numerous awards including the prestigious National Cartoonist Society Award for Best Comic Book and Book Illustration. His work on the Marvel comic book Shanna the She-Devil is critically acclaimed, and Frank is the highly anticipated new artist for the New Avengers comic book. He will sign autographs for fans from 12:00 noon to 5:00 PM. You can either bring your own items or purchase from a large selection of Cho comics and collected editions in stock at Comics and Friends. There is a limit of two signatures per person.
To register and assure your place in line contact Joe Lovece at joe@comicsandfriends.com
Comics and Friends is the latest addition to the Great Lakes Mall and offers just-released comics, graphic novels, trade paperbacks and manga (or Japanese comics) for all ages. The store also stocks back issues from the so-called "Golden Age" of comics (1940s) to the present.
Comics and Friends is located at 7850 Mentor Ave, Suite 1054, Mentor, Ohio, 44060, in the Great Lakes Mall next door to Macy's.